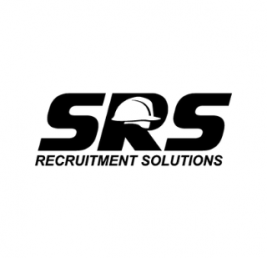 Job Detail
Consultant Grant Neale

Type Full time

Product Sector Fit Out

Benefits CAR + PENSION + HEALTHCARE + 25 DAYS HOLIDAY + MOBILE, LAPTOP ETC

Vacancy id 4046

Salary Details HIGHLY COMPETITIVE BASIC SALARY (D.O.E) + OTE / EXCELLENT REWARDS PACKAGE
Job Description
Are you a strategic, motivational, inspirational, high calibre Sales Leader with experience in managing, directing and growing sales and design teams who are responsible for promoting interior products through Architects, Interior Designers, Fit Out/Design & Build Companies, Contractors, Distributors and End Users predominantly for the Commercial and Workspace environment?
If so, we are working with a Prospering Manufacturer of COMMERCIAL INTERIOR SOLUTIONS who are seeking to recruit a UK COUNTRY DIRECTOR into the company with full responsibility for driving the business forward, increasing productivity, profitability and gaining market share.
The Client       
Leader in the design, manufacture and supply of unique interior products for the International commercial market and have more than 25 years of experience in the business
They have a dynamic and energetic team; they set trends and always aim to inspire. They are bound to be flexible, innovative, and creative in finding better environmental solutions and deliver excellence and outstanding service.
The Role             
Overall management of our Client's UK operation leading 10 Specification and Specialist Sales Professionals along with full autonomy, influence and control of the UK marketing and branding strategies with the full support of the teams in Europe. Implementing vision, strategy and targets to achieved the required results.

Leading the company and employees by adopting the philosophy of the parent company along with personal and professional staff development.

Increasing market share in due consideration of the agreed budget.

Commercial steering of the company coupled with administration and sales development are key elements of this role along with future development of the business.

Full management and budget responsibility relating to turnover and profitability, including P&L with an understanding of its constituent elements.

Operative and strategic planning, cash flow management, personnel cost planning, asset steerage, inventory and claims management.

Planning, presenting and agreeing sales and marketing strategies along with regular forecasting, reporting and marketplace analysis at executive board level

Liaison with Major Key Accounts and Key Customers

Future development in the UK.

Regular reporting the European Head Office.
Knowledge, Skills and Experience Required
Strong academic background that enables you to master the requirements of the role coupled with your previous experience, track record and personality is of great importance.

Solid experience within a commercial, sales driven organisation with full responsibility of P&L along with headcount and turnover.

Manufacturing experience within the Commercial Interiors sector is essential along with knowledge and a strong network within the following

sales channels: A&D, Fit Out, Design & Build, Main Contractors, Sub Contractors, Distributors and End User clients.

Evidence of success in a similar role.

You must possess the drive and tenacity required to fulfill the role.

Strong collaborative leadership skills, results orientation and entrepreneurial attitude.

Excellent interpersonal, communication, social and networking skills.

Ability to travel to European Head Office when required.
PLEASE NOTE: The Successful Candidate must be prepared to travel throughout the whole of the UK when required, however a majority of the successful Candidates time when out in the field will be spent in and around Central London
Customer sector
Other jobs you may like
West-midlands, United Kingdom