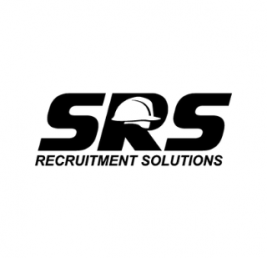 Job Detail
Consultant Luke Chaplin

Type Full time

Product Sector Roofing

Benefits EXCELLENT BENEFITS PACKAGE

Vacancy id 4350

Salary Details Circa £42k Basic
Job Description
Are you an experienced professional looking to enhance your career with one of the UK's leading Flat Roofing and Waterproofing company? We are delighted to offer the opportunity for a Technical Support Assistant  to join our Client's successful business at an exciting time in the further development of their brand in the UK market.
The Company
Our Client is a leading international manufacturer of building construction materials, providing a complete technical roofing solution and package from inception to completion, to meet their every requirement.
Our Client's service is centered on their dedication to provide a waterproofing system that fully understands all the individual issues of any project and fully responds to the needs of the client. Our Client's flat roof systems are designed to provide a high quality, single-source solution for every application and client need, whether green roofing to bitumen membrane, and from hot melt to cold liquid applied, right through to SOLAR PV panels, giving energy for sustainability.
Our Client's represent an industry-leading commitment to deliver technologically advanced roofing products, which meet the diverse needs of the roofing industry in terms of budget, performance and function of the highest quality.
Our Client's people-focused culture originates from a strong family ethos and the belief that their success is determined through their people, who are at the very heart of what they do. Our Client's place great attention to detail on recruiting the right person, team fit is as important to them as skillset and people join them for a career and not just a job. Our Client's have fun whilst they work and reward, recognise and develop the capabilities of their people. The commitment from all of their people undoubtedly drives the high levels of business performance and success enjoyed today.
The Role
A technically biased candidate is sought to join our Client's Southern Sales Team providing on-site and administrative support to a busy Regional Technical Sales Team.
Reporting into the Regional Manager ideal candidates should have a good understanding of flat roofing or construction/surveying and originate from a Technical function with experience within construction with a technical/construction industry-based qualification. This new role will provide support to the regional technical sales team through provision of Site surveys, inspections, technical sales support and general administration. Candidates should be highly professional and polished and possess a team orientated, pro-active and motivated approach with a hands-on can-do attitude.
Site Duties
Travel to various sites within territory to undertake:

Site surveys to identify the existing roof condition and construction.

Site measurements

Production of roof plans and detailed drawings

Site photographs

Undertaking core samples

Undertaking Moisture mapping surveys (post-training)

Assist with the managing of certain roofing projects, liaising with the client, Main Contractor and approved Contractors and attending prestart and progress meetings

Assist with the investigation of post-completion issues.
 Administrative Support (Attending Head Office)
Report writing and setting up on Company database (Report Builder) • Creating Moisture mapping reports • Project reports • Production of Specification • Gather and collate marketing information • In-house database project query and outstanding task resolution • Contractor list enquiries • Project tracking and monitoring • Utilise Company database to glean information • Strong organizational abilities and keen attention to detail • Liaise with Approved Contractor network and assist in their management along ATSM's • Identification of potential new clients
Communication:
Extensive liaison with Area Technical Sales Managers and Single-ply Sales manager • Liaison with the Technical Department – Technicians and Administrators to resolve technical queries and progression of detail drawings. • Liaison with Project live Team • Approved contractor liaison
Experience and Qualifications
Strong technical bias

Degree educated – Construction/technical bias

Construction experience

Computer literacy (intermediate – Word, Excel, PowerPoint)

Database experience

Strong literacy and numeracy

Excellent communication skills in both written and verbal mediums

Professional, friendly and resourceful approach with outgoing personality and strength of character

An initiative led, driven and motivated to achieve high standards

Full clean driving license
Location/Area                                 
North London and Eastern Region
(covering East Anglia, with candidates ideally residing outside the M25)
Benefits
An excellent benefits package, including:
Life Assurance (7x Basic Salary) • Income Protection Insurance (automatic inclusion following completion of 6 months service) • AXA PPP Healthcare (following successful completion of probationary period) • Pension Scheme • Annual leave 20 days increasing to 25 days on completion of 1 years' service, plus all statutory bank holidays. • Discretionary paid leave during Christmas shut-down (equating to an additional 3-5 days leave)             
Customer sector
Application ends in 1m 14d 16h 50min
Other jobs you may like