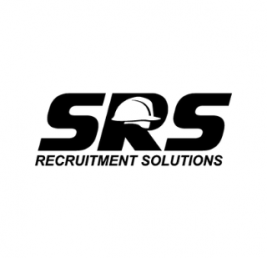 Job Detail
Consultant Luke Chaplin

Type Full time

Product Sector Building Envelope / Build Systems

Vacancy id 4534

Salary Details 40000
Job Description
Vacancy No                                      4534
Vacancy Title                                   Technical Service Advisor
Area                                                   North London
Salary                                                 £40000
The Company:
A specialist in Liquids, Roofing and waterproofing company with a leading position in the development and production of systems and products for bonding, sealing, damping, reinforcing, and protecting in the building sector.

The Role
Aid within Technical Services function across all roofing technologies. Role consists of providing high level of technical support for all roofing technologies to both internal and external stakeholders.                                                                                                      

To provide a high standard of technical advice and produce technical roofing specifications for Technical Services. Requires excellent organisational skills, can do attitude and willingness to strive and progress with further development. Ensure all departmental tasks runs smoothly and efficiently at all times.                                                                     
AREAS OF RESPONSIBILITY
Produce high level standard of specification writing across all Roofing technologies                        

Complete technical wind uplift calculations, U-V Calculations, Drainage Calculations, Adhesion testing processes for all Roofing technologies                                                     

Attend project design meetings to support Roofing Technical department, Area Technical Managers, Contractors and other clients such as architects, engineers and main contractors.               

Read and interpret structural engineers and architects' drawings and advise on best practice as and when required.                                                    

Ensure all project information is up to date on CRM system                                                    

Review sales orders against the project specification to ensure correct materials have been ordered by the customer whilst liaising with Customer Services Roofing team.                                                   

Produce E-book project specific documents to support submissions for our customers                           

Process Applications for Guarantee for technical department upon request from Technical Support functions                                                    

Assist Technical Support across all technologies for reviewing and co-ordinating completed site installation reports                                                    

Responding to mailbox enquiries and responding to internal and external stakeholders via all methods of communication in and outside of the business                                                    

Pre-project notifications – Project Tender Management checks (contractor / ATM) – Better customer experience, intimate service, link to aide sales order process                                                    

Produce project specific guarantee pack E-Books to include all literature for end users / contracts / clients                                                     

To understand all departmental procedures and ensure effective operations are fulfilled within Technical Services functions for WGC & Preston and support when necessary. Embrace change and positivity to support changes for future.                                                    
HOURS: 37.5 per week Monday to Friday
THE IDEAL CANDIDATE WILL HAVE THE FOLLOWING SKILLS AND REQUIREMENTS
Organisational Skills                                        

Good Communication and interpersonal skills                                        

Excellent understanding of all aspects of Microsoft packages & CRM systems                                        

Institute of Roofing qualification (desired but not essential as training will be provided towards membership)  

Skills (Technical / Practical / Applied)                                        

Team Working                                        

Time Management                                        

Communication and organisation skills                                                                         

Ability to work under pressure to tight deadline, good customer service skills                                          

Can do attitude
Other jobs you may like
South-west, United Kingdom