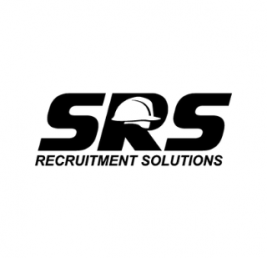 Job Detail
Product Sector

HVAC / Ventilation / Cooling

Salary Details

Highly competitive salary package (£36,000 D.O.E) + overtime + full benefits
Job Description
Do you have an interest in building a career with a market-leading HVAC company? If so, this exciting opportunity to join a Market Leading Award-Winning UK HVAC Contractor and Service Provider based in SOUTH LONDON might be what you've been looking for.
The Company
A successful UK HVAC Contractor and Service Provider with an incredible reputation built up through years of dedication and professionalism.
Our client is a South London-based contractor and service provider of high-end and critical HVAC solutions – Chillers, Compressors, Air Conditioning, Air Handling Units, Comfort Cooling and many other energy-efficient ventilation solutions and services.
Our client is committed to the continuous development of their people and offers excellent career progression opportunities to anyone who joins their business.
The Opportunity
An excellent opportunity has arisen for a talented, confident, inquisitive, committed, self-starting and experienced AIR CONDITIONING ENGINEER to join this growing business to be based at their South London facility specialising and focusing on Air Conditioning Systems for Trains and Tubes
Job Purpose
To identify issues/fault finding, repairing and commissioning Train and Tube air conditioning equipment and systems.
Job Dimensions
Carry out all repair, fault finding and commissioning of train and tube Air Conditioning systems and equipment to a high standard of accuracy

Submit paperwork in a prompt and efficient manner

Report activity to the Service Manager to ensure availability and productivity

Liaison with the Service Support team and other Engineers / Technicians

Submit site reports within a prescribed timeframe

Submit expenses paperwork and timesheets within a prescribed timeframe

Act in a professional manner towards customers to promote the company image

Follow health and safety policies and procedures at customer sites

Maintain an excellent attendance record

To gain as much knowledge and experience as possible
Knowledge and skills
Ability to work on own initiative

Health and safety awareness

ESSENTIAL – A proven track record of refrigeration, Electrical fault analysis FGAS Certified and/or existing Air Conditioning fault finding, repairing and commissioning experience

Full UK driving license

Good written and oral communication skills

Computer literate

Controls knowledge

Excellent Problem-solving skills

Electrical skills

CITB skills card
Key Contacts
Maintenance customers

Service customers

Service support engineers

Technical support/ controls department

Internal and external sales engineers

Spares department
Customer sector
Other jobs you may like
London & Heathrow / Slough / Berkshire Area | South East (West &/Or South West)