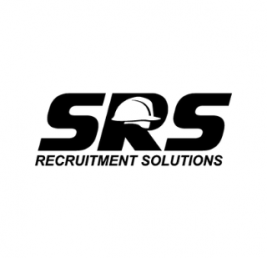 Job Detail
Type Full time

Product Sector

Interiors

Sanitary

Benefits EXCELLENT EARNING POTENTIAL & REWARDS PACKAGE + CAR + PENSION + HEALTHCARE + 25 DAYS HOLIDAY

Vacancy id 3909

Salary Details EXCEPTIONAL SALARY NEGOTIABLE (D.O.E)
Job Description
Are you a driven sales professional with experience in promoting Interior Products to Architects, Interior Designers & End Users?
Are you also familiar with the Contractor and Distribution process?
If so, then this exciting opportunity could be perfect for you.
We are working very closely with a World-Renowned Leading Manufacturer of LUXURY DESIGN DRIVEN BATHROOM & SANITARYWARE SOLUTIONS who are seeking to recruit an experienced SPECIFICATION MANAGER to join their team in a newly created role with responsibility for promoting their full products and solutions to the Commercial Sector (anything non-residential) in the East London, Kent, Essex and Suffolk region.
The Role
To promote our Client's high quality, market leading range of Design Driven Bathroom & Sanitaryware Solutions, mainly via Interior Designers, Architects and end user client however responsible for managing the complete sales process through contractors and distributors
Reporting directly to the Head of Projects you will be responsible for the development of our Client's approach and new business driven sales results across the Commercial Sector (Office, Health, Education, Hospitality & Leisure etc) calling on Architectural & Design firms, with concentration in East London, Kent, Essex and Suffolk
In an aggressive and changing Commercial market, Clients are becoming closer to the manufacturers and using 'Brands' to uplift their customer engagement. This area of the market needs constant attention and management to ensure our Client's products and brand is within contention, by actively providing contact and support for the decision makers within these companies.  In addition, the role will require working with the correct partners to complete the supply chain and collaboration with any third parties to conclude a specification for the customer.
The aim of the role is to increase business with the Commercial Sector and the A&D community using various networking opportunities such as our Client's current database, lead sourcing from outside providers, general prospecting via media, and internet. This work should result in developing relationships and generating a regular pattern of business on a monthly, quarterly and annual basis by securing specifications, agreements and orders.
The ideal candidate will need to have experience and knowledge of the interiors sector (not necessarily the Bathroom sector) with the ability and attitude to learn, research, cold call and visit potential clients.
Our Client's do not expect you to have knowledge of the bathroom or kitchen industry, however, you will need to be experienced in dealing with clients on their own projects face to face. Training will be provided on our Client's company, products, procedures and approach, along with how to deal with contractors and the requirements of the sector. Further support includes focused marketing campaigns and internal lead generation.
Responsibilities
Reporting to the Head of Projects you will be responsible for:
Achieving a set UK sales turnover target (information to be provided) on all of our Client's group products

Engage with clients and specifiers in the sectors, presenting our Client's Group and solutions from the organisation.

Visiting all project related partners in the Office, Hospitality, Leisure, Heath & Education (non-residential)

Hunt new opportunities directly and indirectly in the sectors

Create new projects, specifications (include sampling and mock up rooms), generate quotations

Track / report on all projects and contracts

Maintain our database and complete CRM reports

Offer Technical support and advice

Attend any Exhibitions or Fairs as requested
Knowledge, Skills and Experience Required
Self motivated individual who can work well either on their own or in a team.

Candidates must have a background in BATHROOMS, INTERIORS, HOSPITALITY SECTOR or closely aligned Commercial Interior Products and solutions.

Ability to manage own area; introduce tailored customer solutions to drive sales forward.

Proven track record and a proactive approach to Specification Solution Selling and having strong existing relationships with architects, designers and contractors.

Enjoy selling PREMIUM AESTHETICALLY ORIENTATED PRODUCTS

Competent IT skills are required – MS Office, Word, Outlook etc

Excellent communication skills with a friendly approach to problem solving

Ability to work under pressure with an excellent attention to detail

Sound commercial acumen and an ability to communicate with colleagues and customers to assist the identification and closing of sales opportunities.

A high degree of professionalism and an exceptional understanding of the specification design process with the ability to communicate at each of these levels where necessary.

Ability to prioritise work according to demand and work alongside colleagues internally and externally to deliver customer service excellence.
Required skills
Other jobs you may like