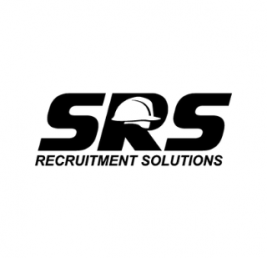 Job Detail
Consultant Mark Hall

Type Full time

Product Sector Concrete / RMX / Quarry Products

Benefits EXECUTIVE BENEFITS PACKAGE

Vacancy id 4271

Salary Details NEGOTIABLE (D.O.E) + EXCELLENT UNCAPPED REWARDS PACKAGE
Job Description
Are you a driven SENIOR OPERATIONS DIRECTOR with experience in the supply of Chemicals, Specialist Minerals or similar materials used in the Manufacturing and Agricultural sectors in the UK?
If so, we are currently working with a Worldwide, internationally recognised market-leading manufacturer on a **RETAINED BASIS** who are seeking to recruit a SENIOR OPERATIONS DIRECTOR to join their team with responsibility for instigating the introduction of their products and solutions in the UK.
Our Client has over 20 years of experience and operates in 6 strategic sectors with a capital investment of $3 Billion USD with a workforce of over 10,000.
The Role
To spearhead the introduction of our Client's high quality, innovative, sustainable market-leading range of minerals to UK based manufacturers of Paints & Coatings, Adhesives, Construction Chemicals, Insulation Materials, Plastic Extruded Products and Cables replacing expensive non-eco-friendly additives along with the Agro Chemicals and Fertiliser sector.
Our Client's products give manufacturers the ability to offer greater Thermal and Fire Resistance, Retardant of Flame Spread, Anti Corrosion, Skid Protection and Marine Resistance properties in their finished products along with vastly enhancing Soil Quality and Yields, with the ability to meet demand levels with a production of over 1 million tonnes a year.
Responsibilities
To instigate the introduction of our Client's products to all Manufacturers within the Construction Materials, Coatings, Agro Chemicals, Fertiliser and allied industries.

Investigating all business opportunities within the UK and formulating a strategy to ensure our Client's products are introduced to key Manufacturers.

Have an understanding of the process required in the introduction of materials to Key Manufacturers including testing, certification, volume demand, logistical requirements etc.

Have experience in setting up all areas of a commercial business including identifying suitable logistics partners and leading distribution agreement negotiations.

Have a working knowledge of the certification process required in the UK and be able to instigate certification where required.

Have a proven and stable track record of success working with Key Manufacturers.

Have strong contacts with Key Manufacturers at the decision-making level along with influencers.

Be able to identify business opportunities.

Develop a Sales and Marketing plan for execution along with a growth plan including developing a complete team within the UK.

Have the ability to develop our Client's business in the UK including recruiting and managing staff, establishing a UK presence including all aspects of running a distribution orientated operation successfully.

Be professional and competent at presenting presentations and reports.

Be sufficient in promoting solutions on capabilities over and above price.

Ensuring customers day to day requirements are met logistically.

Relevant reports to be completed in the timescales provided.

Reporting back to the Senior Management and agreeing strategies.
Knowledge, Skills and Experience Required
Self-motivated individual who can work autonomously but equally as a collaborative member of a team.

Qualified to Degree level or higher in Chemicals.

Comfortable with written and spoken English.

5 Years experience in the Chemical Industry marketplace at a Senior Level.

Ability to formulate and introduce tailored customer solutions to drive sales forward.

New business-focused with the ability to grow, nurture and develop long business relationships.

A clean driving license is essential along with the ability to overseas travel when required.

Competent IT skills are required, along with the usage of online meeting platforms.

Good communication skills with a friendly approach are needed.

The ability to work under pressure with excellent attention to detail is paramount.

Sound commercial acumen and an ability to communicate with colleagues and customers to assist in the closing of sales opportunities when required.

A high degree of professionalism and an exceptional understanding of the Manufacturing process with the ability to communicate at each of these levels where necessary.

Ability to prioritise work according to demand and work alongside colleagues internally and externally to deliver customer service excellence.
Our Client is willing to consider candidates who have experience in the Operations Management arena along with Candidates who have experience in Procurement, who are either currently in employment or are looking to return to work and believe they have the attributes and experience to be successful in the role.
TERRITORY                          UNITED KINGDOM
Customer sector
Other jobs you may like
South-east, United Kingdom