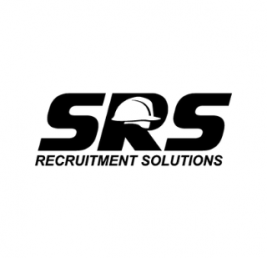 Job Detail
Type Full time

Benefits EXCELLENT BENEFITS

Vacancy id 3901

Salary Details INDUSTRY LEADING AND ULTRA COMPETITIVE PACKAGE
Job Description
We are working with a highly respected and established Flooring Contractor and Supplier, specialising in delivering bespoke carpet designs and wooden floor solutions through outstanding service with a high quality of workmanship. 
They have an excellent opportunity for an experienced Senior Estimator to join their team in the Head Office in Surrey. The ideal candidate will have previous experience in evaluating project specifications and drawings, ensuring that we know everything required in order to successfully bid and win projects, both small and large scale.
You will be highly organised, motivated detail-focused and driven; you will need to consistently follow-up with subcontractors, clients and architects to ensure that bids are received and work closely with others in project management and sales to follow-up on bids in order to close and win the business.
They are offering a very competitive salary commensurate with experience, along with a great benefits package and an opportunity to earn commission. 
This is a perfect opportunity to join a company that is established and a market leader but one that is also continuing to grow, giving you a chance to be a part of that future success.
Job Responsibilities
All bid (job) administration in preparing full estimates on complex work and projects

Preparation and maintenance of plan / quantity reproduction as required per project/bid/job submission

Maintaining effective communication with subcontractors, vendors and suppliers alike

Preparing subcontractor bid packages (if required)

Coordinating with all relevant stakeholders including (but not limited to) owners, architects, engineers, project managers / sales person and other project team members to resolve any technical matters during planning and development, negotiation and contract execution

Can show creativity and resourcefulness to gain better pricing from subcontractors/suppliers

Submits 100% of bids and budgets by the bid deadline, no exceptions

Efficiently performing all stages of an estimate including: project selection, estimate organisation, take-off / quantities, pricing, review and closeout.

Effectively communicating project progress/status with Management / Sales.

Prepare, analyse and maintain accurate quantities and thorough take offs from plans.

Estimate time, materials and equipment required for job completion.

Order all Materials required for the job's you have won.

Once the job is won try and be economic about ordering all your materials and being creative about quantities. Management approval will be required.

Mentor and support training of more junior team members

Work with Warehouse & Operations team to ensure projects that have handed over are run efficiently and effectively to maximise profit margins

To remain focused on customer satisfaction and develop self-evaluation that leads to continuous improvement

To comply with health and safety policies, practices and procedures, including reporting any potential hazards

Build appropriate relationships with staff, contractors, clients and other stakeholders to develop and enhance the achievements and good reputation of the Company.

Upholds and represents the Company's values and standards positively at all times
Skills & Qualifications
6+ years' experience in construction/project estimating

Degree in Business Management, Engineering or Accounting or math or extensive industry experience (ideal not essential)

Have an understanding of quantifying and taking off of materials.

Able to read architectural plans and develop cost estimates

Strong understanding of residential/building construction process

Proficiency with MS Word, Excel, CAD

Able to multi-task and meet strict deadlines

Ability to solve problems, creative solution finder

Experience of working in the flooring industry but would be preferable especially of no formal qualifications
Required skills
Other jobs you may like