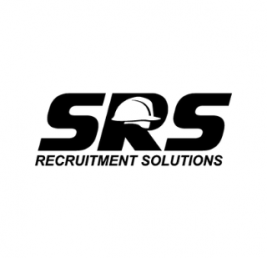 Job Detail
Consultant Luke Chaplin

Type Full time

Product Sector Civil Engineering / Drainage / Landscape

Benefits Home Based With 4/5 Office Per Month

Vacancy id 4363

Salary Details £50K
Job Description
One of the largest Steel Stockholders in the UK with over 400 staff operating 24-hour working patterns means they are able to meet even the most demanding of schedules. From in-house sawing to shot-blasting and painting, from state-of-the-art CNC drilling to hi-def plasma and laser cutting, we offer a comprehensive range of processing and finishing services.
Job Purpose
Manage, oversee and monitor the credit control function and all associated staff, ensuring at all times the processes and procedures are adhered to proactively and efficiently throughout, ultimately ensuring that DSO (Days sales outstanding) is at an exceptional level.
A Credit Controllers primary focus is to mitigate the risks and maximise the profits by ensuring credit issued by the company is paid in full and in a timely manner, achieving this by strong customer liaison, handling credit assessments, negotiating payment plans whilst maintaining accurate financial records for the company.
Liaising with customers and sales in so far as outstanding negligent
Experience & Skills:       
Extensive experience in a senior credit controller role

Experience in B2B credit control including reducing DSO and ledger balances

Experience in managing collection procedures and policies to ensure timely payment of overdue monies, including the escalation of third-party collections where required

Experience in providing a level of customer service regarding collection issues, customer refunds, processing and reviewing of account adjustments, resolving client discrepancies and short payments, reconciling customer disputes as they pertain to payments or outstanding balances

Experience of working without supervision and being comfortable taking the lead, prioritising/planning daily tasks and dealing with complex cases without the need for referral, whilst managing a small team

Excellent interpersonal, verbal and written communication skills including presenting, negotiating and report writing

5 years + previous credit/collections experience

Express confidence when dealing with external parties

Possess good analytical skills, with the ability to interpret financial data with working knowledge of MS Suite

Ability to handle difficult conversations/manage conflict/manage teams and motivate effectively

Ability to work as a stand-alone or in a team
 Duties
Manage collection procedures for collecting overdue monies including escalation with third party collection where required

Liaise and coordinate with Solicitors/Legal representatives and appropriate enforcements with regards to legal recovery of outstanding monies

Coordinate outstanding debts, keeping track of assigned accounts and outstanding debts

Reconcile customer disputes as they pertain to payment or outstanding balances that are due

Provide customer service regarding collection issues, process customer refunds, process and review account adjustments, resolve client discrepancies and short payments

Provide authorisation for new accounts, assess the account and authorise the increase/decrease of credit limits as and when required

Be accountable for reducing delinquency for assigned accounts

Enlist the efforts of sales and senior management when necessary to accelerate the collection process

Communicate & follow up effectively with the sales dept regarding customer accounts on a timely basis

Establish and maintain effective and cooperative working relationships with Sales and customers who have complex/temperamental requirements

Follow all safe systems of work at all times. Identify and report any shortcomings that become apparent whilst undertaking tasks or if the tasks change or new activities are undertaken.  Liaise with the H&S team to ensure such risks are assessed and procedures amended as necessary

Actively engage in the identification of risks within the workplace and the subsequent assessment development of suitable safe systems of work. When necessary, intervene to prevent breaches of health and safety and/or report as necessary

Follow the requirements of the Company Quality Management Systems, policies and procedures to help achieve a quality product for the customer and reduce the non-conformances

Follow the requirements of the Company Environmental Management System to assist the Company's objective to reduce the detrimental effect on the environment by way of waste management and any other areas to improve the environmental impact
Other jobs you may like