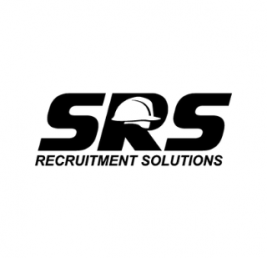 Job Detail
Consultant Grant Neale

Type Full time

Product Sector Ironmongery / Access Control / Security

Benefits CAR ALLOWANCE @ £500PM + MILEAGE + PENSION + 25 DAYS HOLIDAY + MOBILE + LAPTOP + EXCELLENT CAREER DEVELOPMENT OPPORTUNITES

Vacancy id 4267

Salary Details HIGH BASIC SALARY (£50,000 – NEGOTIABLE D.O.E) + VERY LUCRATIVE UNCAPPED COMMSSION STRUCTURE (1.5% Of Sales Up To 80% Of Target | 2.5% Of Sales 80% And Beyond) + ADDITIONAL PERFORMANCE BONUSES @ 2 MONTHS SALARY
Job Description
Are you a driven & high calibre, NEW BUSINESS FOCUSED SALES MANAGER looking to enhance your career with one of the Pioneers and industry innovators in sustainable Locking Systems, Electromechanical Locks, Cylinders, Digital Locking Systems & other closely aligned solutions?
If so, we are working with one of the World's leading Specialist Lock and Locking Systems Manufacturers so this opportunity could be exactly what you are looking for?
 Due to rapid growth and expansion, our client is seeking to recruit an experienced and highly motivated SALES MANAGER to join their team with responsibility for promoting the full portfolio of Digital Locking products and solutions to the COMMERCIAL SECTOR – Office, Industrial, Education & Healthcare – New Projects & Refurbishment Projects and the RESIDENTIAL SECTOR – Local Authority, Housing Association, Build to Rent (BTR) and New Build via the Dealership, Architectural Ironmonger, Specialist Retailer, Distribution, End Users and Specification market places.
We are very proud to be working exclusively alongside this exciting global brand and Manufacturer whereby the main objective along with bringing like-minded professionals into the business is to help them achieve their goals in the short, medium and long term.
 The Company
With a strong presence in over 8 countries and multimillion-euro investment in product innovation and R&D with significant growth plans moving in 2021 and beyond.
Our client has over 17 years of experience in designing and producing high quality, highly sustainable, premium digital locking and access solutions winning numerous awards throughout Europe, boasting patented technology and designs and are regarded as a clear market leader and market disrupter.
The business is built on innovation and complete commitment to providing high-quality service to customers and throughout the Residential, Heath, Education, Commercial and University sectors.
The Role
Reporting to the UK Country Manager, The SALES MANAGER will be responsible for:
The primary function of the SALES MANAGER is to prospect for new clients by networking, drawing on existing contacts and relationships, cold calling, site visits or other means of generating interest along with being responsible for maintaining, growing, nurturing and developing existing key accounts.

Plan persuasive approaches and pitches that will convince potential clients to do business with our clients based on facts.

Develop a rapport with new clients, set targets for sales and provide the support that will continually improve customer relations.

Grow and retain existing accounts by presenting new products, solutions and services to clients by working with mid and senior level management, marketing, and technical staff.

Introduce controlled sales growth by strategic planning and target KPI's.

The sales team ultimate aim is to create market pull for products, supports and train the dealer partners and designers and also help the end customers by defining their needs and offering suitable solutions from the product offering.

The candidate's responsibility is to create market pull by actively meeting and consulting potential end customers about the benefits of their products vs mechanical access systems and to identify new business opportunities. This is critical to be successful in the

The successful candidate will also actively develop a partner network in the area and take care of area sales and support of the end customers.

The successful candidate will proactively participate in the marketing of the products and solutions by promoting the company actively on relevant business fairs, events and social media along with demonstrating a high level of commercial acumen with competitor activity and the development of competing products.
Result Demands
The candidate will actively identify new potential business opportunities as well as develop existing partners and end-users. Performance Requirements according to the agreed tasks.

The 3-year plan is for the Sales Manager to have a significantly grown the regional turnover.

The initial performance expectations will vary and will be very achievable as a strategic road map for regional turnover growth will be implemented

A hunter / new business profile is essential and high activity is expected with realistic but expected set KPI related incentives that must be met.
Capability demands
 Sales management and planning ability
The SALES MANAGER has to be self-driven and structured. Have a good plan for sales activities and strategically work the market to identify new end customers and partners as well as to follow up on sales efforts.
Develop and nurture a top 100 end customers list for the region. Some reporting into CRM system, a limited amount of other administrative work.
Energy and effort level
The SALES MANAGER need to have a high energy level and the ability to pursue independent sales. With the high demands and great opportunities for the market, flexibility and drive to create a business are going to be key skills for success. Highly competitive and strong sales drive. Free of mind. Should be passionate and interested in being active and creating market pull by actively meeting potential end customers. Self-motivated "hunter".
Motivation to achieve results
Our client is a fast-growing company that requires their SALES MANAGER to have high ambitions and constantly strive for improved results. Building the new markets also requires a persistent way of working. Sales Managers should lead themselves well.
Ability to develop relationships
Good self-confidence and a driven personality to develop customer relationships and have persistence in the sales process. The Sales Manager needs to have the ability and passion to develop long term relationships and be able to adapt to different people and companies. Our client strive for long term relationships with both its partners and end customers and the SALES MANAGER have to create and develop these relationships by being accessible, having a willingness to help and credibility in their knowledge.
Strong teamwork and ethics are compulsory; Sales Managers works closely together with the other sales team members. Cooperative team player with good social skills.
 Ability to solve clients' problems
The Sales Managers business is all about developing and educating end customers and partners. Therefore it is important that the person is solution-minded and motivated to solve business problems. Using their knowledge with confidence and in an educational way to help end customers with their needs. Must be able to install and technically support customers.
Ability to influence the clients
Establishing and deepening the contact with end customers through an interest in the customer's business. This requires humility, responsiveness and calmness to be able to operate and develop the customer relationship. Good with relations and can work independently with sales; wish to take a strong position and be visible in the company and the markets. Good communication and negotiation skills. Honest and good attitude; underlines the company values.
Key Skills and Experience:
The successful candidate will be a highly motivated sales professional that is digitally and technically minded with at least 5 years of professional sales experience, of which at least 3 years should be ideally working within a B2B sales role within a similar product sector: EAC, A.I, Door Entry, Locks, Locking Systems, Security Products, Lifts & Escalators or any other relevant mechanically biased technically orientated product sectors related to a partner network and solution selling on a project and supply chain basis to the built environment etc
Sector experience
The advantage to having experience and connections with our clients primarily targeted customer segments; Commercial Office, Industrial, Residential & student housing, Schools and public facilities, Hospitals, offices, Utility providers and property services.
 Technical skills
Technical skills that enable the candidate to understand the locking industry or access control industry.

Good IT skills. Need to have a drivers license.
A MESSAGE TO CANDIDATES
 Working with our clients, everyone has a voice!
Innovation and creativity are encouraged.
Our client focuses on educating and developing employees so that they can push the boundaries of innovation and design new
technology and create better solutions that offer outstanding added value for our customers.
Fast-growing, entrepreneurial and agile company with serious opportunities and autonomy to influence your own work and decisions.
Location                                               LONDON & SOUTH EAST UK
HOME | FIELD-BASED – CANDIDATE MUST BE PREPARED TO TRAVEL FURTHER AFIELD WHEN REQUIRED
CANDIDATE IDEALLY LOCATED: NO MORE THAN 45 MIN – 1 HOUR COMMUTE TO CENTRAL LONDON VIA CAR OR PUBLIC TRANSPORT.
Customer sector
Other jobs you may like
South-east, United Kingdom