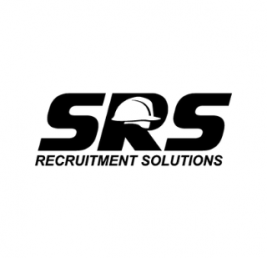 Job Detail
Consultant Hayley Reynolds

Type Full time

Product Sector Civil Engineering / Drainage / Landscape

Vacancy id 4682

Salary Details EXECUTIVE REMUNERATION PACKAGE INCLUDING AN ATTRACTIVE RESULTS DRIVEN REWARDS SCHEME
Job Description
Do you consider yourself to be an Inspirational Leader with the ability to develop and implement a transformative sales strategy whilst leading and mentoring a large sales team?
If so, we are delighted to offer the opportunity for a Sales Director to join our Client's successful business at an exciting time in their development and growth in the market.
The Company
With a reputation as one of the UK's leading designers, suppliers and manufacturers of specialist products for the Civil Engineering industry built over 40 years, our Client is looking to appoint a new Sales Director to lead and manage every aspect of the company's sales function.
The company offers over 500 products, systems, services and solutions for wide-ranging on-site issues and an expansive customer base including Thames Water, Kier, Balfour Beatty, Skanska, Bellway Homes, Persimmon, the National Trust and BT.
This is a pivotal new appointment at the company and the new Sales Director will be responsible for the company's next stage of sales-led growth, with the flexibility and autonomy to bring their own ideas and strategy into play to achieve it.
The Role
Putting people at the very heart of the sales processes, your primary responsibility will be to lead a team dedicated to solving the customer's biggest problems through innovative, class-leading product solutions for the civil engineering industry.
As an inspirational leader, you will lead a transformative sales strategy that will drive performance at every level to achieve the company's growth ambitions. These include sales volumes, margins, new business, growth of existing customer accounts and conversion of enquiries into sales. Alongside this, you will be tasked with leading our Client's growth into higher value-add markets and customer segments, whilst improving efficiencies and the customer experience across the board.
You will be data-led in using market and customer insights to drive the sales strategy and will lead by example by managing and growing the company's larger accounts.
The duties and responsibilities of the role include:
Build customer regional and main board director relationship management, including managing quarterly reviews.

Develop and be responsible for the implementation of sales strategies by customers, by directing managers to develop, maintain and deliver.

Report boarding monthly on strategic management and market influence.

Department targeting and remuneration review and overseeing KPI management.

Encourage the delivery and implementation of company systems and the capture of data, and oversee effective time management and communication throughout the department.

Lead department through performance management and delivery against strategy and company goals.

Weekly review and action against performance data, report and manage the proactive response within the sales department.

Responsible for margin review and strategic/proactive response and coaching to the sales team.

Management of business models, set against budget.

Responsible for overseeing the effective communication and delivery of action for all sales interactions with other departments. Including the effective recording and measuring of commitments/responsibilities.

Total accountability for the business' sales performance and results.

Responsible for a sales team of 20+
The Candidate
In order to be successful in this role, you will need to be a strategic thinker with the confidence and ability to challenge the 'status quo within a business and possess a strong background in sales team leadership.
Skills and Knowledge Required:
A proven track record in a senior sales role within a similar civils product business, selling both to merchants and directly to utilities, house builders, local authorities and their contractors.

A focus and push for both yourself and others to achieve targets, budgets and results.

Challenging the status quo in order to achieve a culture dedicated to continuous improvement and best practices; their purpose is to "make every day better" for the customers, employees and the communities that their products serve

A problem-solver. You will enjoy the challenge of solving their customer's biggest problems through their innovative, class-leading product solutions for the civil engineering industry.

The ability to establish and cultivate meaningful interpersonal relationships

Be an advocate of empowerment and coaching to develop the potential of others.

A desire to create a positive and friendly workplace.

Leadership, influencing and motivational skills are critical requirements to be effective in this role.
Customer sector
Other jobs you may like
South-east, United Kingdom