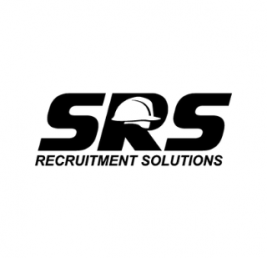 Job Detail
Consultant Luke Chaplin

Type Full time

Product Sector Merchants / Distributors

Benefits Car/ Bonus 25%/ Health Care Etc

Vacancy id 4361

Salary Details £40k
Job Description
We are retained by one of the UK's leading specialist distributor Builder merchants who due to continued success in the UK market place are seeking to recruit a Regional Support Executive.
Job Purpose
Offer overall support to the Regional Director, creating and executing the regional strategies in line with the Exteriors short medium long, term plan to generate growth against regional P&L.
To provide meaningful and detailed data analysis through market expertise, commercial awareness and customer/ supplier insights.
Support and interpret detailed data, exploiting all opportunities.
Covering the Regional Director, in absence offering practical support and assistance, with performance and planning strategies to improve the business.
 Responsibilities

Vision & Leadership – the job holder will provide supportive leadership for the Regional Director, communicating a clear direction and generating a strong desire to achieve targets. Maintain a proactive approach to the role through guidance and empowerment.
Financial Performance – Support the region's budget and profit contribution which is measured against Sales, Margin, Debtor, Cash, Costs and effective stock management. Ensure that all Branch Managers/Directors use, and can interpret, available management information to achieve improvements in branch performance.
Health, Safety & Environment – engender a "Zero Harm" culture within the Region, which recognizes and promotes the absolute importance of health and safety and environmentally responsible behaviour. To lead by example in actively promoting and instilling a culture where the health and safety of every team member is the number one priority.     
People Development – Recognise the achievements of talented Branch Managers/ Directors and key branch staff members who can drive the business forward within their area of responsibility, coaching them to achieve their business objectives.
Performance Management – ensure that the Branch Managers/Directors have a clear understanding of what is expected of them in terms of performance and delivery.
Branch and Cash Sales – ensure that central initiatives are communicated and adopted in the branch network and best sales practices are being followed. Both the number and turnover of the branch. Oversee all cash and branch sales results within a defined geographical region, typically comprising around 22 branches. 
Business Development – maintain a strategic overview of business development opportunities through strong market intelligence. Ensure that the Branch Managers/Directors are sufficiently proactive, and sales-focused to develop a broad customer base and to manage sales within a robust and effective pricing policy.
Customer Focus – ensure that all branches focus on delivering exceptional customer service and meeting customers' expectations through effective business processes and that review mechanisms are understood and are properly operational to monitor performance against targets and make necessary adjustments to maintain the highest levels of customer satisfaction and loyalty.
Knowledge        
Capable of Strategic thinking and effective implementation to grow the business.

Strong business sense and commercial acumen, Business Development expertise and business awareness.

A high achiever who is systematic and likes to work to demanding goals and targets

A charismatic Leader with personal presence and strong Communication, people management and Coaching skills

A strong Customer Focus and in-depth understanding of operations and sales processes.

Proven influencing ability and the strength to challenge the status quo and manage change.

Personally, well Organised, a good Planner with structured Problem Solving and Decision-Making ability

Pragmatic and Resilient

Proven experience handling and analysing data.

Highly proficient in data extraction and manipulation.

Ability to work autonomously and manage time effectively.

Excellent IT Skills
Full UK driving license
Reporting to                                       Regional Director
Area                                                      England and Wales
Other jobs you may like