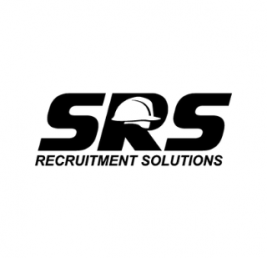 Job Detail
Consultant Grant Neale

Type Full time

Product Sector HVAC / Ventilation / Cooling

Benefits EXCELLENT ADDITONAL EARNING INCENTIVES, LOW TAX COMPANY CAR, PENSION, HEALTHCARE, + 25 DAYS HOLIDAY

Vacancy id 4614

Salary Details HIGH & COMPETITIVE BASIC SALARY (UP TO £70,000+ NEGOTIABLE D.O.E)
Job Description
Do you have an interest in building a career with a market-leading company? If so, this exciting opportunity to join a market-leading award-winning manufacturer of EVAPORATIVE COOLING SOLUTIONS in LONDON & SOUTH EAST + NATIONAL EXPOSURE might be exactly what you have been looking for?
The Company
A successful Worldwide Market Leading Manufacturer with an incredible reputation built up over 80 years. Our client is a specialist Manufacturer of Process, Industrial, Evaporative and Hybrid Cooling solutions and services with a policy of ongoing research and development ensuring they are able to offer innovative solutions and maintain their market-leading status.
Due to continued growth, they are seeking a highly motivated, experienced and professional PROJECT MANAGER to join the business to lead from the front and take responsibility for maximising efficiencies on new installations, retrofit and service and maintenance projects. 
They have a strong togetherness as a business and pride themselves on their supportive culture.
Our client is committed to the continuous development of their people and offers personalised learning and further education and excellent career progression opportunities to anyone who joins their business.
The Job role & Responsibility
This is a key role in helping them deliver quality services and products to their customer. The successful candidate will be central to all aspects of the business. From assisting and influencing in the final stages of the sales of projects, to project delivery. The touchpoints and interfaces for this person will be many and include, Sales team, Production, Commercial, Financial, Logistics, Client, direct labour, sub-contractors, and sometimes end-users too.
Other duties will include:
Assist sales engineers in pre-order to produce costings on installation projects

Participate in the review of new projects to finalise the design, scope and commercial aspects of new orders.

Attend project handover with the sales engineers and client to confirm scope and timeline requirements.

Manage procurement for all equipment and subcontract works related to all projects in your control.

Produce or take responsibility for the production of schematic and general arrangement/installation drawings and ensure good document control so that contractor is using the current version

Produce project plans for all projects and update them as necessary

Be well versed in all aspects of H&S at work preferably with a recognised qualification/certificate, relative to the construction industry

Co-ordination of equipment parts & subcontractors to ensure required time frames are achieved

Providing technical support to clients & engineers, co-ordinating projects

Liaising closely with clients, providing detailed updates on projects

Managing installations and commissioning of industrial cooling systems to ensure they are technically correct to an acceptable standard.

Managing engineers/teams on-site, ensuring contract agreements are met and health and safety standards are maintained.

Identify resources and assign responsibilities

Ensures project documents are complete, current and appropriately stored

Works closely with relevant stakeholders to ensure effective and efficient implementation of the project(s)

Financial control of the project to meet or ideally improve on budget

Assist in filtering design flaws throughout the project

Any other duties deemed necessary
Personal attributes:
A proven track record of strong Project management experience ideally from an HVAC Manufacturing background

Experience in factory assembled heat transfer products and solutions (HVAC, Industrial Process Cooling and Refrigeration markets).

Familiar with cooling tower principles of operation or has technical ability to develop this knowledge.

Able to work independently. (With input as required from all members of our client's community)

Highly customer-oriented and focused. This role requires first-class listening skills and will gain customer/stakeholder confidence by providing professional advice and input.

Ability to work under pressure and respond in a calm manner to a demanding environment

Good attention to detail ensures all aspects of the role are maintained to a high standard.

Team player who can collaborate with all areas of the business to ensure customers satisfaction

Self-motivated, engaging, able to build rapport with clients and facilitate internal and external customers to drive the project forward

Well-versed with NEC3-style contracts and their communication processes.

Used to dealing with end-user clients

Experience working for firms that design and build rather than just install

Experience in managing electrical and or civil installations

It May come from a compressed air systems installer / low-pressure hot water installer/material handling conveying systems installer/cooling tower installer

'Prince' (or another)

Microsoft Project or similar capability

AutoCAD experience (or another)
Location                                               LONDON | SOUTH EAST | NATIONAL UK
Customer sector
Other jobs you may like
West-midlands, United Kingdom