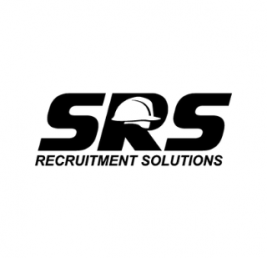 Job Detail
Consultant Grant Neale

Type Full time

Product Sector Fit OutInteriors

Benefits COMPANY CAR + PENSION + HEALTHCARE + 25 DAYS HOLIDAY + MOBILE + LAPTOP + COMPANY CREDIT CARD + FUEL CARD

Vacancy id 4235

Salary Details STRONG BASIC SALARY (D.O.E) + EXCELLENT PERFORMANCE RELATED BONUS STRUCTURE
Job Description
Are you an experienced, methodical, knowledgeable and strategic ACCOUNT MANAGER with experience in maintaining, developing and organically growing distributors and stockists on a national basis? Are you also familiar with setting up supply and framework agreements?
If so, we are working with a Manufacturer of highly sustainable and design led FLOORING SOLUTIONS who are seeking to recruit a NATIONAL ACCOUNT MANAGER to join their already well-established team with responsibility for growing the Distribution side of the business.
The Client          
Leader in the design, manufacture and supply of unique carpet tiles for the International commercial market and have more than 25 years of experience in the carpet tile business.
They have a dynamic and energetic team; they set trends and always aim to inspire. They are bound to be flexible, innovative, and creative in finding better environmental solutions and deliver excellence and outstanding service.                                           
The Role
To promote our Client's high quality, market leading range of Sustainable Floor Covering solutions, mainly via small, medium and large flooring wholesalers, retailers, distributors and stockists by raising awareness, generating sales and over exceeding agreed targets and customised KPI's whilst working closely with other members of the team both internally and externally.
Key Responsibilities
Account Management of existing nationwide distribution partners at a head office level.

Responsible for setting up supply framework agreements, identifying opportunities and gaps in their offering to increase the company presence within their product mix as well as developing relevant incentive plans to allow for the growth of their business.

Develop comprehensive knowledge of industry and peers products and services to ensure that companies' product offering is positioned in the best possible way to outplay competition.

Gather market intelligence from Industry and peers to help the companies positioning and facilitate reaction to shifts in trends and market conditions.

Work at local level with the sales teams from the different branches to ensure that they are "educated" in product ranges, and are equipped to present our products at the required level to maximise sales opportunities.

Ensure that supply agreements at head office level are understood and implemented by the individual branches of national distributors.

Preparation of monthly reporting for each distributor aligned with any relevant incentive plans. Efficient Order book and pipeline management via CRM.

Analysis of margins, variable costings and sales trends for each account and propose and implement corrective measures when deviations are identified.
Key Performance indicators
Budget target (Bonus)

Number of new /reactivated buying accounts created (and developed)
Billings and/or market share growth with existing customers

Average Selling Price
Qualitative
Product, market standards, Competition and Market knowledge

Specification selling techniques

Relevance of the visit planning according to customer classification

Deliver action plans in time (COP or Business Plan)

Adherence to commercial sales policy and procedures

CRM system update monthly measure and quality of monthly activity report

Customer Loyalty and satisfaction

Personal development objective (from appraisal
Competency Profile
Relating & Networking
Establishes good relationships with customers and staff; Builds wide and effective networks of contacts inside and outside the Organisation; relates well to people at all levels; Manages conflict; Uses humour appropriately to enhance relationships with others.
Persuading & Influencing
Makes a strong personal impression on others; Gains clear agreement and commitment from others by persuading, convincing and negotiating; Promotes ideas on behalf of self or others; Manages conflict; Makes effective use of political processes to influence and persuade others.
Planning & Organising
Sets clearly defined objectives; Plans activities and projects well in advance and takes account of possible changing circumstances; Manages time effectively; Identifies and organises resources needed to accomplish tasks; Monitors performance against deadlines and milestones.
Delivering Results & Meeting Customer Expectations
Focuses on customer needs and satisfaction; Sets high standards for quality and quantity; Monitors and maintains quality and productivity; Works in a systematic, methodical and orderly way; consistently achieves project goals.
Entrepreneurial & Commercial Thinking
Keeps up-to-date with competitor information and market trends; Identifies business opportunities for the organisation; Demonstrates financial awareness; Controls costs and thinks in terms of profit, loss and added value
Knowledge, Skills and Experience Required – ESSENTIAL
To be considered Candidates MUST be an experienced account manager within the distribution sector
To be considered Candidates MUST have at least 5 years' experience promoting an interior design led product or service offering along with an in depth understanding of Supply Chain, Framework and Partnership arrangements / agreements, back selling, the specification sales cycle, sustainability, biophilic design and what that entails.
To be considered Candidates MUST have a strong network of relationships and connections within the distribution, wholesaler, retail and stockiest sector.

Experience of long-term project and strategic selling cycles

Evidence of stability and success in similar previous roles

Must have a growth mindset and must be a business development driven field sales professional

Team player

Full driving license

Computer literate (to include excel)

Entrepreneurial profile: High motivation, dynamism and autonomy to develop your own business on the specified territory, with methodology and constant focus.

A natural networker, at ease with building relationships at all levels, and identifying the decision makers

A person able to grow the existing customers and conquer new customers accelerators
Location                               NATIONWIDE UK
PLEASE NOTE: IDEAL LOCATION: SOUTH CENTRAL UK: Oxfordshire, Northamptonshire, Warwickshire, Bedfordshire, and Buckinghamshire – due to concentration on key accounts in the Midlands region.  Our client does have an open mind to where the candidate is specifically based as long as they understand where the accounts are and the travel involved if living further afield.
Customer sector
Other jobs you may like