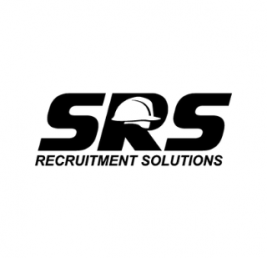 Job Detail
Consultant Luke Chaplin

Type Full time

Product Sector Civil Engineering / Drainage / Landscape

Benefits 5am – 13.30pm, 40 Hours Per Week, Monday – Friday

Vacancy id 4364

Salary Details £30k – Overtime Included X 1.5
Job Description
One of the largest Steel Stockholders in the UK with over 400 staff operating 24-hour working patterns means they were able to meet even the most demanding of schedules. From in-house sawing to shot-blasting and painting, from state-of-the-art CNC drilling to hi-def plasma and laser cutting, they offer a comprehensive range of processing and finishing services.
Job Purpose
Carrying out routine inspections, maintenance, repairs and services of forklifts and combi lifts, and occasional repairs to damage on lorries.
EXPERIENCE AND SKILLS:             
The desired candidate will have experience in plant or agricultural machinery, engineer or mechanical experience, experience in hydraulics, experience in combi or forklifts is a bonus.
 Duties
Perform preventative maintenance routines and condition monitoring on Combi lift and forklift trucks

Diagnose faults and repair machines to the required quality and safety standards

Liaise closely with the Maintenance Supervisor and operations staff in all aspects to ensure efficient, effective and planned reactive maintenance at all times

Anticipate machine failures and make such changes or recommendations to prevent re-occurrence and to minimise downtime

Work with the team to improve reliability and productivity of equipment

Complete written records of all maintenance activities and produce handover documents

Carry out safety inspections of tools and equipment

Carry out inspections of new equipment to ensure it meets the required standard for quality

Carry out inspections and minor repairs to our fleet of lorries

Carry out maintenance tasks diligently and in good time using appropriate methodology

To carry out tasks whilst complying with all current health, safety and environmental legislation together with company policies and procedures. Ensure that safe practices of work are adhered to at all times and raise any concerns appropriately

Any ad-hoc duties to assist and support the Combi maintenance workshop

Follow all safe systems of work at all times. Identify and report any shortcomings that become apparent whilst undertaking tasks or if the tasks change or new activities are undertaken.  Liaise with the H&S team to ensure such risks are assessed and procedures amended as necessary

Actively engage in the identification of risks within the workplace and the subsequent assessment development of suitable safe systems of work. When necessary, intervene to prevent breaches of health and safety and/or report as necessary

Follow the requirements of the Company Quality Management Systems, policies and procedures to help achieve a quality product for the customer and reduce the non-conformances

Follow the requirements of the Company Environmental Management System to assist the Company's objective to reduce the detrimental effect on the environment by way of waste management and any other areas to improve the environmental impact
Other jobs you may like