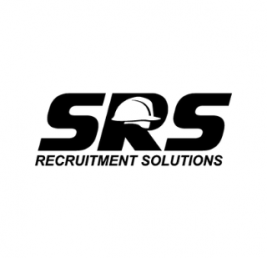 Job Detail
Consultant Grant Neale

Type Full time

Product Sector Interiors

Benefits PENSION + HEALTHCARE + 25 DAYS HOLIDAY

Vacancy id 4133

Salary Details STRONG BASIC SALARY (UP TO £40,000) + 15% OTE WITH ACCELERATORS
Job Description
Are you a driven, mature, level headed, high calibre, organised and ambitious LEAD GENERATION / CUSTOMER DEVELOPMENT Professional with strong internal sales managerial experience within the Commercial Interior and / or Construction sector looking for your next challenge? Do you want to work with one of the industry's pioneers in design, sustainability and product innovation?                                        
If so, we are working with a leading Manufacturer of highly sustainable and design led COMMERCIAL INTERIOR PRODUCTS who are seeking to recruit a LEAD GENERATION MANAGER | TEAM LEADER to join their already well-established team at their Birmingham HQ.
The Role
To drive the Customer Development function to generate increased sales through new customer engagement, lead generation and project research. Use & maintain the CRM tool to maximise the efficiency and effectiveness of our sales pipeline
Accountabilities
Manage the lead generation & new business development activities for the UKIMEA region

Lead & support the Customer Developers by providing data to ensure they direct their efforts in the most efficient & effective way, hitting all Key Performance Indicators which drive increased sales for the business. Ensure consistency in approach and excellent communication skills when talking to both external customers and internal colleagues.

Support the field-based Account Managers and participate in managing smaller projects through to order as well as sending customer pricing quotes and helping ensure the pipeline is clean and up to date

Act as a competent user for CRM (Salesforce) ensuring the customer developer team can provide sales and marketing with dashboards, marketing templates and creating reports that support sales leadership to drive the performance of the sales team and accuracy of the data.

Be a key partner for the Heads of Sales and sales management across UKIME in their quarterly and annual 'go to market' planning

Adopt best practices within the team, share and highlight areas where the team and our customer can benefit through different ways of working or approaches

Strong functional connection to the central Commercial Operations team

Manage the relationship with Glenigans and ABI (lead generation tools) to negotiate renewals, manage issues and ensure we make the most of these sources of information

Ad hoc projects to support the business
Key Performance Targets
Increased lead conversion
Sales generated from Customer Developer client set
Accuracy of information in Salesforce
 Scale & Scope of the role
Role acts as a personal contributor as well as manager
Scope of role UKIMEA, leading a team of 5 Customer Developers
Multi-influencer selling environment
Supporting a large multi million pound business
Competency Profile
 Persuading & Influencing – Makes a strong personal impression on others; Gains clear agreement and commitment
from others by persuading, convincing and negotiating; Promotes ideas on behalf of self or others; Makes effective use of political processes to influence and persuade others.
Formulating Strategies & Concepts – Works strategically to realise organisational goals; Sets and develops strategies; Identifies and develops positive and compelling visions of the organisation's future potential; Takes
account of a wide range of issues across, and related to, the organisation.
 Planning & Organising -Sets clearly defined objectives; Plans activities and projects well in advance and takes account of possible changing circumstances; Manages time effectively; Identifies and organises resources needed to accomplish tasks; Monitors performance against deadlines
and milestones.
Analysing -Analyses numerical data, verbal data and all other sources of information; Breaks information into component parts, patterns and relationships; Probes for further information or greater understanding of a problem; Makes rational judgements from the available information and analysis; Produces workable solutions to a range of problems;
Demonstrates an understanding of how one issue may be a part of a much larger system.
 Knowledge, Skills and Experience Required – ESSENTIAL
To be considered Candidates MUST be located WITHIN AN ACCEPTABLE DAILY COMMUTABLE DISTANCE FROM THE BIRMINGHAM OFFICE

Strong experience of leading and coaching a team of internal sales/customer developers (Team of 5) as well as acting as a personal contributor

Experience of supporting a multi-influencer B2B sales environment

Experience of working within CRM preferably with reporting and dashboard creation skills

Well versed in Excel or other business intelligence software

Excellent previous track record of B2B customer contact/sales in a similar sales environment at a similar level

Strong Analytical & trend analysis skills
Customer sector
Other jobs you may like