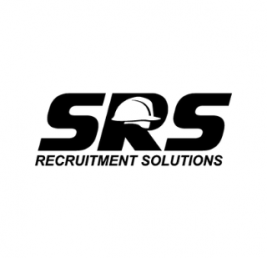 Job Detail
Consultant Grant Neale

Type Full time

Product Sector Interiors

Benefits CAR OR CAR ALLOWANCE + PENSION + HEALTHCARE + 25 DAYS HOLIDAY + MOBILE + LAPTOP ETC

Vacancy id 3917

Salary Details STRONG BASIC SALARY + EXCELLENT BONUS PACKAGE
Job Description
Are you a driven sales professional with experience in promoting interior products Architects, Interior Designers and End Users specifically for the Hospitality and Leisure sector amongst other sectors?
If so, we are working with a leading manufacturer of LUXURY CARPET – WOVEN AXMINSTER & WILTON CARPETS, TILES AND CUSTOMISED RUGS who are seeking to recruit a KEY ACCOUNT MANAGER – EUROPE to join their team with responsibility for promoting their products and solutions on a European basis but located in or close to London.
The Role
To promote our Client's high quality, market leading range of Sustainable and highly desirable Floor Covering Solutions, mainly via Architects, Interior Designers and end users clients within the Hospitality and Leisure sector amongst other sectors by raising awareness, generating sales and hitting agreed targets whilst working closely with other members of the team both internally and externally.
As part of the European Commercial team, you will be responsible for managing of Key Accounts at a European level, maintaining and developing long term relationship and maximising sales opportunity within the assigned portfolio.
This position will involve around 25% International travel
Suitable candidates must not only be based close to London and have the necessary Key Account Management experience however it is desirable that the successful candidate will ideally be fluent in English and at least one other European language:  French, Italian, German, Spanish
Responsibilities
Identification and development of Key Customers (Hotel chains and main architectural firms).

Build and maintain key relationships, develop and manage opportunities, monitor deployment projects with the local sales teams.

Establishing relationships with key decision makers in multiple regions, staff development, business continuance, brand standard.

Umbrella policy implementation and communication to all Key Accounts when new products are launched or new agreements are signed.

Identification of up-coming projects and definition of project supply chain.

Analyses potential for business expansion at European key accounts.

Responsible for defining the strategy for business expansion in European key accounts.

Establishes/coordinates the Key Account core teams to assist in strategy development, project oversight, and ensure a high level of attention across functions and regions to serve the Key Account.

Oversees projects for key accounts in cooperation with the local team.

Develops and regularly updates the Key Account plan in alignment with the company policy.

Identifies key decision makers and expands/builds relationships with key stakeholders and identifies partnership opportunities for growth and brings them to fruition.

Sets annual targets for Key Account growth and agrees on responsibilities within the core teams to meet targets.

Works effectively and communicates collaboratively with European colleagues on the key account core teams for key locations and supports colleagues with Key Account sales responsibilities.

Set KPIs and measures performance of the key account versus the targets.

Travel to the assigned regions to attend meetings with Key Accounts and local Sales team members.

Attend local and international events to maximise exposure and customers penetration.
Knowledge, Skills and Experience Required
Self motivated individual who can work well either on their own or in a team.

Ability to manage own area, introduce tailored customer business plans to drive sales forward.

New business focused with the ability to grow, nurture and develop long established key accounts

Track record of Key Account Management into the Hospitality & Leisure sector or other sectors

Ideally fluent in at least one European language: French, Italian, German, Spanish

Clean driving license is essential.

Competent IT skills are required, will need to know how to use MS Office & Outlook.

Good communication skills with a friendly approach are needed.

Ability to work under pressure with an excellent attention to detail is a must.

Sound commercial acumen and an ability to communicate with colleagues and customers to assist the closing of sales opportunities.

A high degree of professionalism and an exceptional understanding of the specification design process with the ability to communicate at each of these levels where necessary.

Ability to prioritise work according to demand and work alongside colleagues internally and externally to deliver customer service excellence.
Customer sector
Other jobs you may like
North-west, United Kingdom