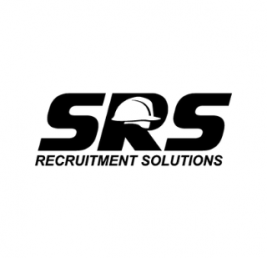 Job Detail
Product Sector

Chemicals/ Tools / Fixings / Consumables / DIY

Benefits

Company Car, IPAD, Laptop, Mobile Phone, Company Pension

Salary Details

Industry Leading Salary + Excellent Results Driven Rewards
Job Description
Are you an experienced International Sales Expert with strong business development skills looking to enhance your career with an internationally recognised brand?
If so, we are working with a leading Global Manufacturer supplier of construction access solutions who seeking to recruit an International Sales Team Manager with a responsibility for Europe, Singapore and the Middle East.
The Company
As a Global Manufacturer with sales, distribution and warehousing facilities across Europe, USA, Mexico, Canada, China, Australia and the United Kingdom, our Client has established themselves as a market leader in their field offering unrivalled value to their customers through their strong portfolio of brands.
With over 3,000 employees across 12 countries, our Client believes that their people are the cornerstone of their success and are committed to proving career opportunities, and professional development opportunities, along with competitive salaries and benefits to those who join them.
The Opportunity
As part of our Client's growth plans, they are looking for an individual who is well-established in the area of International Sales and has experience in selling products to the Construction Sector. This is an opportunity for ambitious sales professionals to enhance their careers with the support of a highly regarded and rapidly growing brand.
Main Duties and Responsibilities
As International Sales Team Manager, you will be responsible for generating new business and developing relationships with key target customers within the Construction sector.
Key Responsibilities – Essential Job Functions:
Present and sell our Client's products to current and potential customers.

Develop new distributors in specified areas.

Support existing distributors and their sales teams to deliver to their end users.

Support and drive promotional activity to increase the International Customer Base.

Achieve Monthly and Yearly budgets and KPIs.

Spend up to 70% of the time on foreign travel visiting customers and prospects.

Prepare action plans and schedules to identify specific targets.

Follow up and convert new leads and referrals.

Identify sales opportunities and convert.

Deliver any company marketing activity messages where applicable.

Identify and resolve customer/client concerns and then drive further activity with said customer.

Prepare a variety of status reports, including activity, closings, follow-ups and adherence to goals entered into management reporting systems.

Drive and maintain all activity via CRM.

Communicate new product and service opportunities as well as competitor information.

Coordinate company staff to accomplish the work required to close sales & achieve budgets.

Participate in marketing events including product training, customer trade shows and company events as required.

Provide on-the-job training to the International Sales Team and new employees of relevant product categories to enable them to generate leads.

Other duties as required.
Experience & Education
Proven track record of selling to International Distributors of varying sizes.

Ability to demonstrate an analytical approach to reporting sales figures and data.

Ability to demonstrate an analytical approach to increase sales.

Ability to influence customers at all levels (buyers, directors, branch managers).

Sales and training experience, with an emphasis on physical demonstrations and feature and benefits discussion.

Good general education with a demonstration of language and numeracy capabilities.

Computer literate (All windows packages as well as competent CRM usage).

Ability to travel overseas regularly each month.

Additional foreign languages would be desirable but not essential.
Key Competencies
Must be a driven self-starter.

Well presented in personal appearance.

Articulate, with excellent communication and interpersonal skills.

Effective organisational skills.

Passion for the job, company, and products.

Is a team player achieving common goals.

A full driving license (manual)

A willingness to travel extensively worldwide when necessary, staying away from home when required.
Person Specification
In order to succeed in this role, you will need to be self-motivated with the desire to achieve goals and possess the ability to generate and convert business leads into sales.
Knowledge of the international market is essential along with previous experience in sales to distributors & end users.
Training
Full product training will be provided
Additional Information
For the right Candidate, our Client offers an industry-leading salary package along with excellent benefits and career progression opportunities.
Location/Area: UK based with international travel
Other jobs you may like