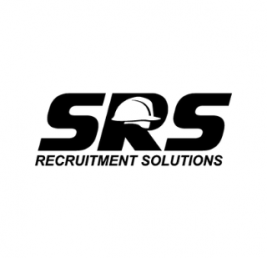 Job Detail
Consultant Grant Neale

Type Full time

Product Sector HVAC & M&E

Benefits VAN + PENSION + 25 DAYS HOLIDAY + SERIOUS CAREER DEVELOPMENT

Vacancy id 4012

Salary Details HIGHLY COMPETITIVE SALARY PACKAGE + 1.5X – 2X OVERTIME (DOOR TO DOOR)
Job Description
Do you have an interest in building a career with a market leading HVAC company? If so, this exciting opportunity to join a Market Leading Award-Winning National UK HVAC solutions organisation might what you've been looking for?
The Company
A successful UK HVAC Manufacturer, Distributor, Installation and Service provider with an incredible reputation built up through years of dedication, growth and professionalism. Our Client is a National business with an exceptional brand and reputation. They specialise in high-end HVAC solutions – Chillers & Data Centre Cooling, Next Gen Refrigerants, Air Handling Units, Heat Pumps, Fan Coils, Air Curtains and may other energy efficient solutions and services.
Scope of Works & Service offering (not limited to)
Water Chillers/Central Cooling Plant Service and Maintenance – Any Type, Any Make.

Air Conditioning/Refrigeration Service and Maintenance (Cold Rooms, Computer Suites, Splits/VRV).

Replacement Project Packages for Water Chillers/Packaged Refrigeration Equipment/R22.

Supply of Energy Efficient Water Chillers/Packaged Refrigeration Plant –

Turbomiser/Geoclima/Mitsubishi/Tonon/Daikin.

Turbocor Application Specialists.

Chiller & Chilled Water Consultancy/F-Gas Audits/Energy Surveys/TM44 Inspections/Water & Air Quality.

Chilled Water & Refrigerant Bespoke Training.

On Site Compressor Overhauls, Recip/Screw/Centrif.

Refrigerant Retrofit & Refrigerant Compliance.

Hydrocarbon Refrigerants Including Propane & New Blend 4th Gen HFO Refrigerants.

Close control/RCU/CRAC and large condensing unit supply and installation.

Split System supply and Installation or replacement upgrade. (Daikin D1/Mitsubishi A1).

VRV System Installations or replacement upgrade. (Daikin D1/Mitsubishi A1).
The Opportunity
Due to growth an excellent opportunity has arisen for a confident, up and coming Improving Engineer to join this growing business operational primarily in the South East and South Central Region.
Knowledge & Skills/Job Dimension
Almost certainly has been working in the HVAC industry for minimum 1 year in an engineering capacity (Service, Maintenance or Install)

Working toward L2 vocations qualification in refrigeration/engineering.

C&G 2079 or equivalent certified.

Electrically isolate a mains powered low voltage system using obvious main isolation point.

Can test electrical systems at a basic safety level. Can determine if a system is live or dead, and whether it is safe to work on.

Able to attempt works safely independently – but often requiring support/guidance on technical issues and best methods from other staff. Will generally work alongside more senior staff for complex works

Charge and recover refrigerant competently in small systems and work safe and responsibly in any other potential refrigerant recovery work situations.

Can pressure test a system competently in small systems and work safe and responsibly in any other potential pressure test work situations

Can place a system on vacuum and understands how to ensure the whole system is being evacuated or is under vacuum.
Customer sector
Other jobs you may like