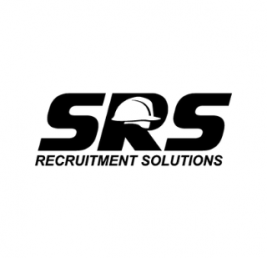 Job Detail
Benefits

Pension, PMI, Life & Disability Insurance + Travel + Mobile + Laptop + 25 Days Holiday Xmas & Ny Off Without Holding Days Back + 3 Charity Days Off Per Annum + Birthday Off + Further Training & Professional Development Opportunities

Salary Details

High Basic Salary (Up To £60,000 D.O.E) + Bonus
Job Description
Are you a methodical, organised, commercially aware, driven and experienced head of moves & relocations| relocations manager from within the commercial furniture, commercial interiors or fit-out   Sectors with an excellent grounding in Furniture, Workplace with an acute eye for detail and passion about over exceeding expectation, delivering positive results and maximising efficiencies? If so, this could be exactly what you are looking for.
The Company                                   
We are very proud to be working with an industry-leading and ultra-respected Furniture, Workspace and Interior Fit Out Solutions company who are seeking to recruit a talented head of moves & relocations to join their highly dynamic, hardworking and growing team.
As a Head of Moves & Relocations, the general purpose of the role is: As a Member of the Senior Management Team, you are responsible for the strategic contribution, and implementation of a marketing and business strategy that will deliver a more sales-focused, strategic, client-driven business with the emphasis on maintaining and strengthening the company's competitive advantage.
Key Accountabilities:
Contribute strategically to the development and direction of the business.

Line Management responsibilities for the Moves team include: –

Monthly individual 1-2-1s

Work with the MD and HR team on any employee relations or performance management issues.

Carry out performance appraisals and reviews with staff in line with the company appraisal and induction process.

New starter induction meetings for moves and wider furniture team

Contributing to monthly board report as required.

Weekly moves sales report and reconciliation of the monthly sales report with accounts

Analyse existing and potential new business sectors.

Promote the business in line with the ongoing business plan, within the defined marketplaces.

Consolidating and servicing existing clients but also introducing the company to potential new business/revenue streams.

Hold regular review meetings with the management team to develop a proactive focus on client expectations, tender submission and contract delivery.

Quote jobs, plan resources and maximise margin opportunities through negotiation with suppliers.

Pitch to End User clients and 'professional' teams to win business.
Professional Skills & Experiences

Experience with a Commercial Office Moves & Relocation company.

Commercially astute

Experienced and proven 'Pitch' sales skills.

Attend client meetings to take briefs from the client and influence the furniture solutions and decisions from the outset.

Proactive approach.

Confident to attend networking events outside of normal working hours.

Articulate communicator.

Strong presenter in front of clients with excellent product knowledge essential.

Lives within commutable distance of London and Slough area, Berkshire
 Personal Attributes:
Driven, Self-starter, Proactive

Organised with great attention to detail

Outgoing, flexible, team player

Ability to deal with all levels of staff.

Ability to deal with suppliers and clients and solve problems

Ability to find information and be persistent

Driving license, a car owner is preferable
Location                                              
London & Heathrow / Slough / Berkshire Area | South East (West &/Or South West)
Please Note: Candidate must be based within a reasonable commute to Central London & Berkshire ideally (45 Min – 1 Hour Max) and be prepared to travel further afield when required
Customer sector
Other jobs you may like
Republic of Ireland (Commutable to Dublin)