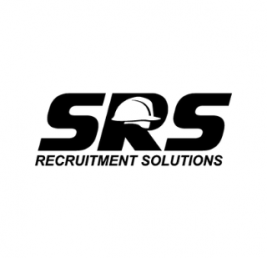 Job Detail
Type Full time

Benefits FULL BENEFITS

Vacancy id 3910

Salary Details STRONG BASIC SALARY + EXCELLENT REWARDS SCHEME
Job Description
Are you an experienced Product Manager with exposure to the Commercial Interiors sector whereby products are proactively promoted to Architects, Interior Designers and End Users specifically for the Hospitality and Leisure sector?
If so, we are working with a leading manufacturer of LUXURY CARPET – WOVEN AXMINSTER & WILTON CARPETS, TILES AND CUSTOMISED RUGS who are seeking to recruit a Group Product Manager to join the team.
Group Product Manager sought by a manufacturing organisation specialising in carpeting prime residences, iconic buildings of national and historic interest and many of the world's leading luxury hotels, cruise ships, gaming and leisure venues.
You'll manage product performance and implement the group product strategy for the global Commercial Divisions and UK Residential Division.
The Role
The Group Product Manager role encompasses product management for all stock items and global design collections and will include: product development, range management, and dissemination of product information, focusing on improving profit contribution and achieving profitable growth.
You'll work with global designers to create new products and collections, and with regional marketing teams to ensure these are launched on time and to budget. You'll support the Group Marketing Manager in achieving the goal of becoming a supplier of choice for premium, quality woven carpets to a global customer base.  
Your duties will include:
Constantly review product portfolio performance, recommend and implement actions where negative or poor performance occurs

Build and maintain in-depth market knowledge through regular sales and customer contact

Market and competitor analysis

New Product Development (NPD)

Identify and analyse new product opportunities in line with group strategy

Pricing and promotion management with a key focus on profit and sales growth

Develop the group product plan in line with group strategy

Monitor the performance of business cases, being accountable for their success/failure

Regularly communicate all updates to relevant stakeholders

Ensure close working relationships with: Regional Offices, Sales Teams, Customer Services Marketing, and Merchandising

Identify and develop new products to maximise category opportunities and raise relevant expenditure requests

Recommend pricing and tactical promotions for new and existing product implementation

Product training on current and new ranges and product information bulletins

Aid in developing and implementing marketing initiatives to maximise product awareness
The successful Group Product Manager should have:
Educated to degree level or above in a relevant subject

Minimum 5 years' experience in product management

Expertise in all aspects of product management including NPD process from concept to in store and discontinuations

Experience of portfolio management: tracking, ROS, loyalty, gaining customer feedback

Demonstrable knowledge of the home interiors sector

Full UK driving license

Excellent IT skills including Microsoft programs, particularly strong Excel

Strong presentation, interpersonal and communication skills (Written and oral)

Strong analytical, problem solving and decision-making skills

Financial management skills

Prepared to undertake occasional international travel as required as part of the role
Required skills
Other jobs you may like