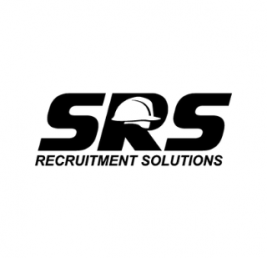 Job Detail
Consultant Grant Neale

Type Full time

Product Sector Ironmongery / Access Control / Security

Benefits INCENTIVES + EXCELLENT BENEFITS

Vacancy id 4562

Salary Details STRONG BASIC SALARY (up To £40,000 D.O.E)
Job Description
Due to the continued success and expansion of their solutions businesses, our client is seeking to recruit an experienced Ironmongery ESTIMATOR & CONTRACTS CO-ORDINATOR to join their team in South East London. This is an outstanding opportunity to join one of the UK's leading Architectural Ironmongery, Door Sets, Balustrades and Security Product companies.
ESSENTIAL: The ideal candidate must be used to operating in a multi-functional capacity and it is expected that an experienced A. I estimator with also be confident and experienced in contract co-ordinating however if you only have strengths in primarily scheduling and estimating over and above contract administration or vice versa, for example, our Client is willing to offer excellent fast track training to the right Candidate.
 PLEASE NOTE: To be considered for this position at this moment in time you must possess a background within the A. I or closely aligned product sector carrying out the same or similar duties and are working towards or already have your G.A.I. qualification.
The main purpose of the Role
The role is to provide a professional service, delivering schedules on time and handling technical queries raised by clients, to build relationships with contractors and architects so that we are the go-to company when looking for ironmongery.
The role will also work in partnership with our Clients' timber doorset solutions business to deliver integrated doorset projects for the branch.
In addition to Estimating and Scheduling duties, the successful candidate will efficiently and effectively manage the administration of contract sales orders for delivery, check orders received from suppliers including completing relevant paperwork, provide information to colleagues regarding stock requirements, when required raise purchase orders to suppliers, ensure the highest levels of housekeeping and at all times maintain a safe working environment
Key Tasks and Duties
Estimating
Evaluate each enquiry to understand the budget, product selection and customer pricing.

Identify selling opportunities for our Clients' doorset, handrail, access control, automation and accessibility solutions.

Scheduling, to ensure schedules and estimates are returned in a timely manner with attention to detail, making the most of the opportunity and accuracy.

Ensuring the CRM package is kept up to date on the projects that they are involved in.

Being a good communicator dealing with customers enquiries, offering technical advice as well as looking to sell all our Clients' solutions.

Chase branch pre-tender and tender status projects to find out tendering and successful contractors and sub-contractors.

Chase internal customer project quotes through to the conclusion

Chase lower level Technical Sales Representative awarded projects through to conclusion

Work with Technical Sales Representatives to ensure that their awarded projects are being followed up in accordance with the recall dates and project programmes
Contracts Co-Ordinating
To manage the post-order activity on projects, working with the team to ensure schedules meet factory and customer deadlines

To process all orders in a timely and effective manner.

To keep an accurate job file in chronological order.

To ensure that all materials are delivered to the customer on time in full and accurate to the agreed specification.

To communicate and liaise with relevant suppliers.

To communicate and liaise with all relevant internal teams,

To ensure all schedules are approved prior to dispatch.

To ensure that all credit issues if any are resolved.

To prepare and issue a contract program.

To ensure that all customer additional requirements are covered by order with agreed costs.

To provide reports on any defective products.

To be part of and work with the existing team.
Our Client's business is a nationwide, award-winning architecturally focused supplier of Architectural Ironmongery solutions to the construction industry, working closely with architects, specifiers and contractors in the private and public sector markets, and is part of a leading multi-national construction supplies group.
Industry Sector:  Architectural Ironmongery, Handrails, Balustrades, Accessibility products, Door Closers, Hinges, Automatic Doors, Access Control, Door Hardware, Ironmongery, Locks, Washrooms, Door Hardware, Washrooms, Door sets.
Customer sector
Other jobs you may like