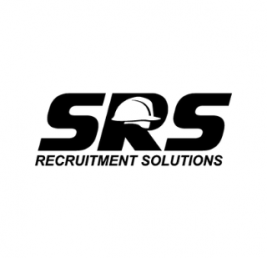 Job Detail
Consultant Grant Neale

Type Full time

Product Sector

Building Products

Fit Out

Interiors

Timber & Joinery

Benefits + EXCELLENT UNCAPPED OTE + REWARDS PACKAGE + CAR + PENSION + HEALTHCARE + 25 DAYS HOLIDAY

Vacancy id 3171

Salary Details Negotiable DOE
Job Description
Job Description               
Are you a driven senior sales professional with solid experience in Specification Sales of Construction Products and solutions to Architects, Designers Specifiers? Are you also familiar and have a proven track record in maintaining and breaking competitor specifications at Contractors stage? Do you also understand the importance of maintaining healthy relationships with key distributors for back selling purposes?                                               
If so, we are working with a Leading Global Manufacturer of DECRATIVE AND DESIGN LED DOOR & INTERIORS SOLUTIONS who are seeking to recruit an experienced Country Manager to join their team with responsibility for promoting their full range of products and solutions on a National basis but within an acceptable commute of their North London Luxury Design studio
Role Description
The main duties and responsibilities of the Country Manager include developing first class customer relationships with key Architects, Designers Specifiers in the key strategic cities around the UK, analyzing and proposing design and technical solutions for our Clients full range of products, solutions and services
The Role will include:
Targeting key Architects, Interior Designers and Specifiers& and identifying specific projects with requirement details including timescales, alternatives and competition.
Identify and follow-up with and influence key decision makers.
Understand project alternatives and value engineer price effective solutions when required.
Deliver RIBA approved CPD's to Architects and Designers as a way of promoting the company, its products and services.
Utilising the design studio & showroom for networking, lunch and learns, events & training
Making and breaking specifications at Contractors
Supporting and developing their Distribution partners
Have the ability to cross sell the company's total solutions portfolio and create wider group opportunities.
Converting enquiries into sales at required margins by working closely with estimators and providing required information to maximize conversion rates.
Tracking all live projects in real time to ensure they are secured.
Have a good in-depth knowledge of the door market
Carry out market investigation
Seek new business opportunities by lateral thinking
Be a team player, prepared to support other areas of the business as required.
Establish new contacts via the company's lead generation system and marketing activities as well as identifying and generating own new business opportunities.
Management of the areas quotation and area lead log, following up and reporting on project status at all stages of the project and providing a prompt and professional response at all times.
Liaising with and providing support to all of the company's external sales teams.
Liaising with and providing accurate information to the internal estimating team.
Maintaining project and company databases.
Submitting monthly reports to time deadlines.
Submitting project predictions to time deadlines.
Working to achieve both area and company targets.
Liaison with:
Specifiers/Designers/Architects/Main Contractors/Fit Out/Design & Build/Distribution
Senior External Sales Colleagues
Senior Management
Estimating Department
Technical Department
Qualifications
Ideally based within 1 hour commute of their North London office
Being prepared to be Studio and home based
The ideal candidate is an experienced specification sales professional capable of bringing, building and developing strong commercial relationships through the provision of excellent product and technical support and expertise
The candidate must be flexible and have the ability to work under pressure to meet deadlines and sales targets.
A working technical knowledge of the Ironmongery / Automatic Door sector would be a major advantage but not essential
Good knowledge of the construction industry ideally with a technical engineering bias.
Excellent verbal and written communication skills at all levels.
Supporting growth in a dynamic environment.
Flexibility to work outside normal hours is essential
LOCATION:
NORTH LONDON I HERTS, BEDS, BUCKS, ESSEX
Required skills
Other jobs you may like