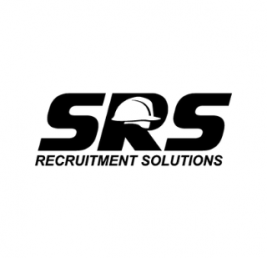 Job Detail
Consultant Hayley Reynolds

Type Full time

Product Sector Landscaping

Benefits Company Car, 28 Days Holiday, Contributory Pension Scheme, Continues Support And Professional Development, MON FRI (42 ½ Hours Per Week)

Vacancy id 3996

Salary Details NEGOTIABLE PACKAGE BASED ON EXPERIENCE
Job Description
Are you a self motivated, results orientated and ambitious professional in the landscaping sector with strong leadership skills and passion for driving success?
If so, we are delighted to offer the opportunity for a Contracts Manager to join one of the UK's most successful landscaping businesses.
The Company
Our Client has grown from humble beginnings to a well known name in the landscaping marketplace and continues to innovate, develop and scale their business through offering world-class service to customers which includes the construction industry, housing developers, landscape architects and high-end private customers across the South of England.
Our Client's success is underpinned by their personal approach and unique ability to create stunning landscapes from conception through to maturity whilst working closely with their customers.
They work with the best suppliers to deliver the highest quality hard and soft landscaping whilst managing the entire supply chain ensuring project timescales are always met.
They are now looking to appoint a new Contracts Manager to drive their business forward and capitalise on market potential in the Beds, Herts, Bucks and Oxfordshire regions.
The Role
Reporting to the Managing Director, your role will encompass a diverse set of responsibilities from project management to leadership and commercial management and these are outlined as such below;
Personnel
Continual contribution towards a safe and enjoyable working environment for all employees and non-company personnel whom you come into contact with

Perform thorough inductions of new employees when requested

Take necessary disciplinary actions against staff members when necessary, in line with company procedures

Undertake performance management duties for reporting staff; including task generation, explanation, assignment, review and annual assessments

Undertake succession planning requirements by identifying and developing future promotional candidates for the roles of Contract Manager and Team Leaders

Maintain accurate training plans for all reporting staff, organising appropriate training where required and maintaining accurate training schedules and certificate storage. Coaching and mentoring of staff should also be performed where necessary

Ensure allocated teams use vehicles, tools, materials and all other company resources in an appropriate and cost effective manner

Take a continual active involvement in the management and upkeep of the works yard, including staff management, deliveries, collections, documentation and other tasks as seen fit or requested
Commercial
Maximise company profits at every opportunity

Take responsibility for ensuring assigned projects are completed to time and financial budget.

Present and contribute to the review of each completed project, providing input details of expenditure against budget for your completed project

Manage expenditure effectively, ensuring:

Hired equipment is returned timely to avoid overspend

Hired equipment is returned clean and un-damaged to avoid overspend

Negotiate purchase prices to minimise expenditure, where applicable

Reduce delivery costs where possible through efficiency logistics

Maximise the use of labour, equipment and materials; ensuring:

Effective time management

Logistical efficiency is maintained

Waste production is identified and reduced or eliminated

Responsible for ensuring allocated teams meet or exceed production targets, schedules, budgets and quality standards

Authorisation of time sheets for allocated teams
Delivery
Acting as the primary point of contact for any assigned production tasks and projects by ensuring you:

Fully understanding and accepting works assigned at handover

Perform day to day management of all aspects of an assigned projects from handover through to completion and retention retrieval

Can take ownership and ensure a proper handling of any issues or complaints associated with projects or works under your control

Arrange and manage project "call off's" as they arise

Ensuring excellent customer satisfaction at all time

A delivery of a first rate finished product, via:

Trained and competent staff operating under your management

Works performed to a high quality of workmanship

Timely purchasing and delivery of materials

Meeting company requirements for both the business and its Client Clients' for:

Quality, Health and Safety

Legal and Environmental policies and stipulations

Site practices and policies

General Activities and Duty of Care
There will also be a requirement for you to undertake various administrative duties including but not limited to the preparation and issuing of project packs, project auditing, risk assessments and method statements, scheduling and forecasting of labour and management of staff documentation.
The Candidate
This role will require you to be based predominantly remotely with occasional visits to the company's Hampshire offices and you will ideally possess the following skills and attributes:
Previous experience in a similar role

Capable of professional conduct and interaction with company staff, clients and suppliers at all levels

Landscaping, fencing and horticultural expertise in all areas 

Understanding PC skills in Sympro, Microsoft Outlook, Word, Excel and capable of deciphering CAD output drawings

Understanding of project management, budget holding, purchase ordering

Accountable for self and all reporting staff

Fully conversable and upholder of H&S practices and policies

Competent user of landscaping equipment (Brick Cutter, CAT, Rotavator, Generator) Ensuring all staff tools are maintained to expectation

Team player, leading by good example

Positive attitude

Ability to use own initiative

Good time keeping and working to schedules
This will be an autonomous role with excellent opportunities for career progression for the right Candidate.
Location/Area                                  Northern Home Counties
Customer sector
Other jobs you may like
South-east, United Kingdom