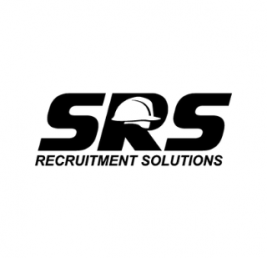 Job Detail
Consultant Ben Becker

Type Full time

Product Sector Plumbing & Heating

Benefits Benefits

Vacancy id 4177

Salary Details Negotiable Plus Excellent Bonus Scheme
Job Description
Our Clients are an award winning distributor of Plumbing, Heating and Bathroom products with an incredible history going back nearly 50 years. They maintain their market position by offering the best products at great prices backed up by unmatched customer service across the marketplace.
Due to growth our clients are looking to recruit a Commercial Manager to work from their Hampshire offices, so if you believe this is a role you could make your own then please contact us to discuss in more detail.
Reporting to: Head of Commercial
The Role
To manage the commercial performance of individual product categories across the company which in turn contributes to its commercial success
Key Responsibilities
Working alongside suppliers to deliver benefits and efficiencies for the rest of the business

Understanding various pricing models and utilising them effectively

Negotiating the best possible commercial terms with suppliers

Building collaborative and mutually beneficial relationships with key strategic partners

To ensure that they fulfill all commitments and agreements with suppliers

Work with the wider business on projects that benefit the company

To uphold the integrity of our business, and to ensure partners, suppliers and products fit within the business model

Working alongside both the Purchasing and Marketing Teams to ensure delivery of the correct product, to the right place at the right time, while advertising that fact

Offer technical support to branches

To communicate with branches with regards to feedback on products and systems

Creating ambitious but achievable strategies for both product categories and suppliers and implementing them

Identifying and realising commercial opportunities that are suitable for the company

Communicate effectively with a wide range of both internal and external audiences via all mediums
Knowledge, Skills and Experience Required
Previous experience in a similar Commercial, Purchasing or Supply Chain environment would be preferable

Knowledge of the Plumbing and Heating industry would be highly advantageous

Proven track record on achieving targets and delivering results.

Full Valid Driver's license

Excellent communication and interpersonal skills.

Must be extremely customer focused and results/target driven.

A good level of I.T proficiency in particular Microsoft Office
As our Client's business is always expanding, they are able to offer an extremely attractive salary package along with excellent benefits and fantastic career progression opportunities to the right Candidate.
Customer sector
Other jobs you may like
South-east, United Kingdom