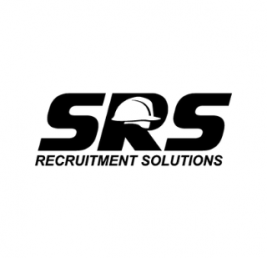 Job Detail
Benefits

Car Allowance (£5,000pa) + Pension + Holiday + Mobile, Laptop Etc.

Salary Details

Very Competitive Basic Salary (Up To £56,000) + Exceptional Earning Potential
Job Description
Are you a driven & high calibre, Hunter Type Business   Development Focused Sales Professional with experience in promoting Luxury Furniture / Joinery / KBB Products to mid to High-End New Build Contractors, Developers, and House Builder market?  
If so, we are working with one of the UK's leading Manufacturers and Installers of Luxury Contract Furniture – Bedrooms, Bathrooms, Room Dividers, and Walk-in Wardrobes amongst other closely aligned bespoke furniture solutions.
They are seeking to recruit an experienced and highly motivated Business Development Manager to join their team with responsibility for promoting their products and solutions to the Mid to High-End Residential Sector in the London & South East region dealing with the UK's largest and most prestigious house build contractors and developers.
The Role
The primary function of the Business Development Manager is to prospect new clients by networking, drawing on existing contacts and relationships, cold calling, ABI, site visits, or other means of generating interest along with being responsible for maintaining, growing, and developing existing key accounts.
Plan persuasive approaches and pitches that will convince potential clients to do business with their clients.
Develop a rapport with new clients, set targets for sales, and provide support that will continually improve customer relations
Grow and retain existing accounts by presenting new solutions and services to clients by working with mid and senior-level management, marketing, and technical staff.
Introduce controlled sales growth by strategic planning and target KPIs.
Key Accountabilities:
The Successful Business Development Manager Will Have:
Residential Furniture, Joinery, and/or Luxury KBB Experience
Have the ability to understand technical information, and be familiar with manufacturing.
Have a good knowledge of Microsoft Office & CRM.
Have a high-level House builder / Main Contractor experience / Joinery Contractors & POD manufacturer.
Have experience working with major developers, Pod Manufacturers, and specification-led projects.
Have experience working on projects of £750,000 plus value.
Have a high-level understanding of contracts – Retention, LADs, Cross contract set-off, etc…
Have specific and detailed knowledge of specific accounts:
Berkeley Group – St Edward, St James, St William, St George
Lendlease
Vistry Partnership / Galliford Try
Knight Dragon
MACE
Wates
Multiplex
John Sisk & Son
CWC (Canary Wharf Contractors)
Stotts
Stratton & Hessler
POD Manufactures
Joinery Contractors
Main Contractors
Following up on new business opportunities and arranging meetings
Planning and preparing presentations and meetings
Communicating products and solutions to prospective Architects, Interior Designers, Developers, House Builders, New Build Contractors and Housing Associations
Producing key management reports and key performance indicators
Providing Management with feedback
Manage and Maintain the profitably of territory by effectively pricing customers
To continually monitor competitor activity.
Manage customer expectations
Be responsible for working towards and exceeding a £1m target per annum
Key Experiences and Qualifications:
The Business Development Manager must have…
A proven track record in selling into the new build developer sector and can demonstrate stability in previous roles
Demonstrate and have an excellent understanding of the ways and workings of the new build / residential sector
Excellent Microsoft Office skills including, Excel, Word & PowerPoint, and CRM systems.
Strong organisational skills
Attention to detail
Ability to work unsupervised
Key account management
Strong-willed mindset, outgoing personality, extremely diligent, and hardworking.
Desirables Skills and Experience Required:
The Business Development Manager must have….
Essential: A Proven Hunter / New Business Development
Current market knowledge
Minimum of five years experience in leading operational and sales activities
Demonstrated ability to communicate, present, and influence effectively at all levels.
Proven experience in delivering sales through the development of business relationships
Ability to manage customer expectations
Challenging current offering to customers leading to continuous improvements.
Excellent listening, negotiation, presentation, and both verbal/written skills
Personal Attributes:
Leadership – strong, consistent, clear, inspires others, integrity, ability to drive through change
Empowering Others – Delegation of trust, correct controls, feedback, communicate accountability and responsibility
Action orientated – Able to deal with problems in appropriate time frames
Driven by results – Decisive, confident in addressing problems and opportunities, challenging activities to improve performance, demonstrate willingness to challenge accepted methods and standards
Effective communication – Clear concise written and spoken, ability at all levels, customer, supplier, and internal
Strategic agility – recognition of a changing need and speed of response, rapid reaction to challenges
High Standards – demonstrating a motivation to improve standards and thereby making a real difference, challenging inadequate solutions
Integrity and trust – demonstrating a sense of commitment to openness, honesty, loyalty and high standards in undertaking the role
People management – demonstrating commitment to working and engaging constructively with internal and external stakeholders
Location: Bedfordshire, Berkshire, Hertfordshire, Buckinghamshire, Oxfordshire & Hampshire
Please Note: Suitable applicants must have the necessary skills and experience outlined below and live in or very close to the territory   outlined
Customer sector
Other jobs you may like