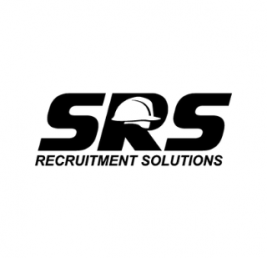 Job Detail
Consultant Grant Neale

Type Full time

Product Sector M & E Products / Pipes

Benefits STRONG OTE + £500PM C/A + BENEFITS

Vacancy id 3816

Salary Details HIGH COMPETITIVE BASIC SALARY
Job Description
Do you have an interest in building a career with an award-winning innovative market leading company who set trends? If so, this exciting opportunity to join a market leading award-winning manufacturer of clean & smart tech hot water / heating solutions in the NORTH UK / M62 CORRIDOR might be exactly what you have been looking for?
The Company
This is an exciting opportunity for a driven, smart and charismatic business development manager to join one the fastest growing clean-tech companies in the country.  If you are looking to join a company genuinely disrupting the energy and building technology market and really can make an impact? This could be for you…
Our client is a fast-growing clean tech company that sells smart cloud enabled hot water cylinders that save consumers money and energy, help reduce the cost of running an estate of properties and enable smart energy consumption.
This is possible because of their unique technology that means a hot water cylinder behaves like a battery charging up (0-100%) in response to smart control signals that can come from the consumer, the housing association or the utility.
They actively sell into a number of different sales channels, specifically: utilities, developers, housing associations/local authorities, installation contractors and direct to consumers. 
Our client has an immediate requirement for a Business Development Manager to aggressively pursue and capitalise on their early growth in the high-volume sales channels: Utilities, Housing Associations and Developers. 
As BDM you must identify the relevant key decision makers and deeply understand their businesses (needs/challenges and opportunities) in order to impact fully frame the organisation value proposition and secure strategic relationships. By establishing these strategic relationships, you will unveil opportunities ranging from specifications in new property developments, a rolling upgrade plan in an existing housing stock or even a new retail tariff offering linked to the smart hot water cylinder.
Our Client encourages creativity and entrepreneurial spirit to develop and grow the brand.
Our Client will pay a great salary and an annual bonus linked to the success of your business development activities. The high-level deliverables for the BDM are listed below:
Key activities:
As the face of the company you must be able to identify and build strong relationships within target markets

Confidently and credibly deliver presentations (technical and sales) to consultants and prospective clients

Develop profitable high-quality sales pitches and proposals

Work with the Head of BD to develop powerful propositions for our target channels and leverage marketing team to drive impact.

Ensure regular face time in the market by arranging and visiting prospective and existing clients at appropriate frequency

Offer best in class customer service across the value chain

Achieve tank sales and specification volume targets (to be agreed with Head of BD, circa £1m revenue per annum)

Act as a company evangelist

Follow up existing/inbound & must generate new leads

Represent the company by attending a programme of events and trade shows
General activity:
Inquisitive mindset, keeping close to industry trends (building regulations, energy market, housing trends etc.)

Deep understanding of:

The housing and developer market, understanding the sales cycle, decision criteria and time frames

The energy storage market its challenges and opportunities (cylinders, batteries)

Renewable technologies (solar PV and heat pumps)

Changing energy markets (variable tariffs, network constraints etc.)

High quality work output

Proactive mindset with a can-do attitude

High quality communications both internally and externally.

It is important to network within the business to get answers quickly for their customers, and understand product development pipeline etc.

Feedback market intelligence to the business, so they can use this to feed into our product development pipeline

A super listener – from listening to their customers they uncover opportunities

Use their CRM system diligently and effectively (sales-force.com)

Manage time effectively

Produce thorough account plans

Produce accurate forecasts

Prepared to travel and stay away occasionally
Must haves:
Passionate desire to learn

A natural and effortless communicator

Good work ethic, willing to go the extra mile

Team-player

Ability to understand technical products

Ability to understand and interpret business challenges and hunt out opportunities

Bachelors degree educated (nice to have)

Experience in managing varied & sometimes complex workload

Ability to manage disputes and challenges with poise

5+ years managing accounts and developing new business

Microsoft office suite experience (Word/Excel/PPT)

CRM (sales-force.com) and sales cycle understanding
Customer sector
Other jobs you may like