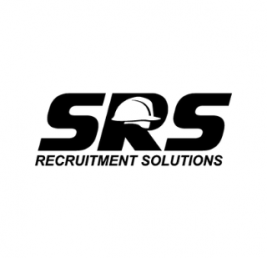 Job Detail
Consultant Luke Chaplin

Type Full time

Product Sector Building Envelope / Build Systems

Vacancy id 4531

Salary Details £45000 £50000
Job Description
Vacancy No                                      4531
Vacancy Title                                   Business Development Manager
Area                                                   North West
Salary                                                 £45k – £50k
The Company:
A specialist in Liquids and waterproofing company with a leading position in the development and production of systems and products for bonding, sealing, damping, reinforcing, and protecting in the building sector.
To create, monitor and grow a healthy pipeline of opportunities for the Building Finishing target market within the company, incorporating other associated target markets where appropriate. Create robust working relationships with the Northern Specification Manager and distribution team to implement a plan of action which falls in line with our business strategy and deliver budget.
Grow share of business and protect the specification of all Building Finishing material. Maintain a healthy working relationship with registered applicators to ensure any open specification work they complete, outside of the Building Finishing pipeline, is completed using company material. Developing a commercially beneficial relationship with distributors across the territory to ingratiate them with all materials to increase sales, margins and market share at every opportunity.
KEY TASKS AND RESPONSIBILITIES
To maintain a healthy relationship with all key stakeholders across the given territory including applicators, distributors and influencers to ensure we maintain our existing business and increase our presence across all areas of the Building Finishing landscape.

All activity will be recorded, monitored and updated on the internal CRM system so the wider business is aware of opportunities and conversations held with key stakeholders and clients. Working closely with the Northern Specification Manager, Technical and Specialist Distribution teams, you will communicate all developments from the area and create a 12-week rolling business plan in conjunction with these internal stakeholders to ensure a co-ordinated, focused approach that maximises revenue and margin across the territory.

To comply with all policies and procedures of the business and identify opportunities for other target markets through promotion of their materials. Any opportunity for another Target Market should be communicated in a timely manner to the relevant department in order to develop the overall business.

To report competitor activity and threats in a concise manner and work to raise the standard of perception in the market place

Be thoroughly conversant with the company websites, to promote and contribute to updates required to ensure the data within is relevant and is a geared towards providing our customers with the best possible experience.
WORKING HOURS 40 hours per week Monday to Friday
THE IDEAL CANDIDATE WILL HAVE THE FOLLOWING SKILLS AND REQUIREMENTS
Construction materials and application techniques

Understands the specification process and the roles of all stakeholder types – Specifically applicators and distributors

Understands market place and key contractors and relevant specifiers

New technology development and market positioning

Time Management – prioritising, organisation, decision making

Negotiation / influencing

IT Skills

Team Leadership / Change Management / Organisational

Problem solving

Closing sales

Good communicator (accessible, open and direct style)

Integrity and ethical practices

Resilience and composure

Longevity

Enthusiasm / self-starter

Innovative and creative
Other jobs you may like
South-west, United Kingdom