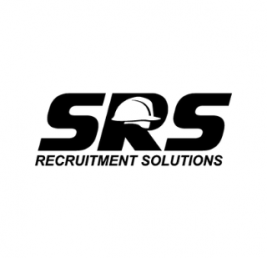 Job Detail
Consultant Ben Becker

Type Full time

Product Sector Plumbing & Heating

Benefits Bonus, 26 Days Holiday + BH's, Pension, Car, Laptop,

Vacancy id 4560

Salary Details Negoitiable Dependant On Experience
Job Description
Vacancy Description      
Our Clients are a Global manufacturer of innovative construction products primarily focussed on the Heating, Energy and Electrical sectors. Our Client's have been pioneering innovation for more than 100 years within the industry, despite being market leader are still seeing year on year growth within the retail, wholesale, OEM and Specification markets. Our Client's global distribution network covers numerous countries and a great number of the world's population, giving them the ability to be quick to manufacture and quick to deliver.
Reporting to:  Regional Sales Manager
The Role
Responsible for managing activities to maximise profitability through sales of Group products by meeting the demands of new and existing customers.  With a main focus of driving forward the business strategy to develop new business opportunities through trade channels
Responsibilities
Responsible for sales generation for Group products & services through various channels such as Contractors, Regional House builders Local Authorities and Housing Associations.
To back sell products through Electrical Wholesale and the National and Independent merchants.
Achieve gross margin contribution through a combination of product/services mix and also through market mix.
Ensure sound knowledge of current product range and be proactive in dealing with customer requirements in order to maximise selling opportunities. Also have knowledge of competitor's products and the current market climate.
Attend industry events such as exhibitions, road shows and conferences to gain new business leads, contacts and market awarenes
Ensure strategic area planning to meet business requirements.
Have a thorough understanding of the customer and business profile of the area and the ability to present this when required in various formats.
To provide support, technical input, pass on leads, share knowledge and best practice to colleagues and the business as a whole for sales activities and developments.
Support national and regional initiatives as directed by the sales management team.
Build and maintain customer relationships by overcoming challenges / objections, promoting the brand and gaining trust in order to maximise sales.
Education, Skills and Experience
Full UK driving licence.
Excellent communication and organisation skills.
Minimum 3 years' sales experience preferred.
Customer focussed and commercially aware.
IT literate – good knowledge of MS Office.
Good standard of general education.
A good general education including Math/English/IT
IEE electrical/electronic HNC / HND or equivalent would be advantageous
As our Client's business is rapidly expanding, they are able to offer an extremely attractive salary package along with excellent benefits and career progression opportunities to the right Candidate.
Customer sector
Other jobs you may like
South-east, United Kingdom