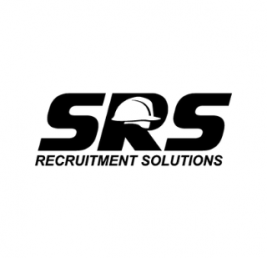 Job Detail
Type Full time

Product Sector

Construction

Benefits EXCELLENT BENEFITS

Vacancy id 3931

Salary Details HIGHLY COMPETITIVE SALARY + £15K 20K OTE
Job Description
Do you have an interest in building a career with a market leading company? If so, this exciting opportunity to join a market leading award-winning Manufacturer of Specialist Lifting Solutions in LONDON & SOUTH EAST of England might be exactly what you've been looking for?
Our Client is one of the leading manufacturers of innovative specialist Lifting Solutions utilised in many of the major buildings and public infrastructure areas throughout the world
Our Client has over 70 years' experience specialising in this highly specialised environment, the company is able to provide a wide range of bespoke products available such as goods lifts, car lifts, lorry lifts, automated car park solutions along with Airport logistics into the Commercial and other specialised market sectors.
Key Responsibilities:
Promote, market and sell their full range of equipment and services in accordance with company procedures, standards, targets, margins and safety policies within a UK region specified Liaise with target main contractors to gain key contacts.

Organise CPD presentations to target clients, architects and consultants to promote their full range of products

Identify tender opportunities using research tools and cold calling key markets and potential prospects to develop pipeline

Liaise with the factory on designs for all projects to ensure that the correct product is specified and is fully aligned with client requirements.

Selling requires research and relationship-building skills, promoting the products and services in question in as professional and effective a way as possible

The job requires regular travel to visit customers and sites; arranging appoints from existing client base (25%) and developing new customers from own cold calling, networking and marketing (75%)

Developing and clarifying customer project requirements

Compiling cost sheets and preparing quotation documentation

Carrying out contractual commercial negotiations to secure profitable contracts

Weekly and monthly sales and forecast reporting
Essential Skills & Experience:
Capable of the full running of the assigned area with minimal support and intervention from head office.

Confident negotiator with excellent communication skills

Background in engineered product and automation sales; consultative selling style and advanced influencing and closing skills delivering profitable orders.

Target driven with good networking skills; capable of meeting regular sales target in competitive environment

Capable to prioritise and plan work schedule in advance

Communicate precisely both in writing and verbally

Work from own initiative with minimum supervision

Work as a team member within a medium sized global organisation

Have strong negotiating skills and be a sale closer

Computer literate with high level knowledge
Additional Requirements
Energetic, enthusiastic, hard-working and of smart appearance

Team worker who also has the initiative to work alone and create opportunities

Work additional hours & travel as and when required

Application knowledge for industrial goods lift, automation products and systems

Existing network within construction, automation, architect and FM industries

Knowledge of relevant Health and Safety standards; industry regulations and CE directives.
Required skills
Other jobs you may like