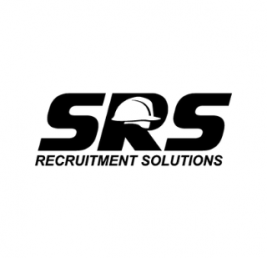 Job Detail
Consultant Grant Neale

Type Full time

Product Sector Construction

Benefits CAR, PENSION, PHONE, LAPTOP AND OTHER EXCELLENT BENEFITS INCLUDING STRONG CAREER DEVELOPMENT OPPORTUNTIES

Vacancy id 3941

Salary Details HIGHLY COMPETITIVE SALARY + STRONG OTE (REALISTIC YEAR 1 EARNINGS £20K+)
Job Description
Do you have an interest in building a career with a market leading company? If so, this exciting opportunity to join a market leading award-winning Manufacturer of Elevators, Escalators, Travellators and Walkways in the very lucrative and opportunist area of NORTH LONDON might be exactly what you've been looking for?
Our Client is one of the leading manufacturers of innovative specialist Lifting Solutions utilised in many of the major buildings and public infrastructure areas throughout the world
Our Client has over 100 years' experience specialising in this highly competitive environment. Our client is able to provide a wide range of off the shelf and bespoke Elevators, Escalators, Travellators and Walkways for any end application or client.                                      
Goals and Objectives:
To expand the company's business by managing the sales base within the defined territory and appointed accounts to sell our clients solutions to a target plan of units and monetary value, maximizing revenue and profitability.
Develop strong brand awareness and product demand through the systematic territory coverage promoting their product, installation and service benefits.
Contribute to the team growth plan and goals and support the New Equipment Team to help achieve their individual goals.
Key Responsibilities:
To identify and maintain good professional working relationships with the existing customer base and to develop new customers by researching territory construction industry activity, systematically targeting primary prospects and meeting with them to secure tender opportunities by proactively working closely with Architects, Consultants, Specifiers, Contractors, Developers, Installers and End User Clients

Target all sales opportunities consistent with the individual sales plan and to act as the interface between our client, its customers and the marketplace.

Continually seek to improve tender opportunities and conversion rates.

Achieve Booking Plan for new equipment set for the Individual in terms of units, their value and margin.

Improve average booked margin year on year by target level.

Achieve territory visit activity in New Business Development as per agreed plan.

Attend all customer meetings relating to post-bid and pre-contract as required.

Submit tenders in line with provided objectives.

Plan and agree his/her own strategy, in conjunction with the Sales Director, with regard to account planning and customer analysis.

Process customer orders in line with the company sales order process to enable a clean and complete sales package. Ensure early visibility to Field Operations through SIP to ensure true costs are reflected in booking.

Remain up to date with all products and procedures to ensure that most customer requirements and questions can be answered and responded to without referral.

Maintain accurate customer records and fully utilise CRM to make available for review at all times.

Ensure monthly reports on Forecast, personal visits and tendering activity are available for download from CRM and provide other Adhoc territory reports as agreed with the Sales Director.

Ensure adherence to all Company Policies and Procedures.

To be fully conversant and compliant with all Environmental Health and Safety procedures.

Complete quarterly ethics module as advised by BPO

To fully comply with all Quality, Environmental Health and Safety directives including but not limited to PPE, Accident Reporting, Cardinal Rules, RAMS, ACE
Essential Skills & Experiences
Degree or equivalent technical/vocational qualification, Strong educational background to allow quick analysis and simulation of data.

Demonstrable selling skills

Knowledge of Construction products and / or M&E / Lifts & Escalators market with the intellectual capacity to learn within prescribed training period

Ability to read Layout drawings.

Contractual awareness with the intellectual capacity to learn within prescribed training period

Computer Literacy including good working knowledge of Microsoft Office
 Personal Qualities & Behaviours 
Customer focused.

Effective Team Player

Excellent communication skills

Financial awareness

Sound knowledge of Business Practices and Ethics

Common sense

Drive, ambition, goal focused
Customer sector
Other jobs you may like
North-west, United Kingdom