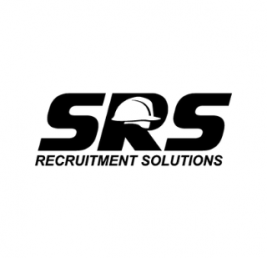 Job Detail
Consultant Grant Neale

Type Full time

Product Sector Interiors

Benefits TRAVEL ALLOWANCE / CAR / CAR ALLOWANCE, PENSION, MOBILE, LAPTOP, 25 DAYS HOLIDAY + STRONG CAREER ADVANCEMENT OPPORTUNITIES

Vacancy id 4167

Salary Details VERY HIGH BASIC SALARY (up To £65,000 D.O.E) + 25% OTE
Job Description
Are you an extremely motivated, dedicated, design focused and articulate SENIOR SALES PROFESSIONAL with strong experience and track record in promoting high end / luxury Furniture solutions primarily to Key Architects & Interior Designers but also have sound working knowledge and a track record in dealing with specifying End User Clients (Corporate, Major Occupying and SME's) within the Commercial market?
Do you have a background working within the high-end Furniture sector and familiar with working closely with key decision making and highly influential Architects and Interior Designers in some of the most prestigious and well recognised practices in central London?
Are you confident in project tracking and with a view to insulating the sale of your solutions from inception through to completion? Do you also have experience in CCS, SPO and NEUPC Frameworks? Are you familiar with setting up and managing Supply Chain agreements? If so, this opportunity could be exactly what you are looking for?
The Company                  
From humble beginnings to boasting well over 145 years in the Furniture and Interiors industry! Servicing the Luxury sector with a true passion for design and innovation. Our client is a Market Leader and Highly Respected High End Furniture Manufacturer.
Our client is an international business originating from strong European roots with a strong family culture and a history rich in creative thinking, artisanship and collaboration, therefore as a result of this our client has a very loyal, dynamic and hardworking workforce who are happy to go above and beyond the call of duty.
We are very proud to be collaborating exclusively with an industry leading and ultra-respected Furniture company who due to an exciting expansion plans are seeking to recruit a SENIOR level, well connected A&D SPECIFICATION SALES MANAGER to join their team with responsibility for promoting their full product offering via the top players within the London Architect & Design fraternity.
 General Purpose of the Role:
To find and win new business and organically grow, develop and performance manage those accounts but equally as important to be part of a dynamic sales team and be prepared to roll up your sleeves and get involved!
Reporting to the UK & Ireland Business Manager, this role is multifunctional with an emphasis on the A&D Fraternity and will also involve dealing with all other customer groups in a strategic fashion with new business and client retention being the main function.
This opportunity will give the successful candidate an exceptional platform to create and build their own destiny with the full backup and support of everyone within the business.
You will be working in a SENIOR level autonomous role and as part of a team to develop sales in the Commercial Office, Hospitality & Leisure and High End Residential market places. 
Key Accountabilities:
Find, pitch and secure new business sales within an agreed profile.

Pitch to A&D and End User clients and 'professional' teams to win business.

Pro-Active specification sales role with the ability to achieve in excess of £1m+ in sales revenue over an agreed and realistic time period.

Develop and forge relationships with key decision makers within,a to Key Architects & Interior Design practices and contribute positively to the Corporate & Major Occupying and SME's End User sector and Contractors.

Confident in securing profitable Framework and Supply Chain business.

Contribute to overall sales strategy with the UK & Ireland Business Manager.

Front end sales, being able to lead & influence the client and be credible and trusted with decision making (internally & externally)

Liaison with clients & professionals across all disciplines & departments to ensure all requirements are covered.

Find, develop, and refer opportunities to the sales team.

Network with key industry representatives within the group and with external prospects to gain first class knowledge of key opportunities in the marketplace.

Work within the business and sales teams to develop own opportunities.

Maximise margin opportunities through strong negotiation.

Manage & co-ordinate internal resources and assist in producing pitch & marketing documents for presentations.

Running of projects with a key focus on driving sales & margin.

Overall responsibility for running projects from inception to completion with the support of the operational teams along with aftercare.

Exposure with CRM system to develop agreed sales strategy

The CRM process includes the use of dashboards and completion of data for sales forecasting at month end.
Professional Skills & Experience:
 

Proven experience in hunting, managing and securing Furniture and Commercial Interior Fit-Out projects where the emphasis has been heavily biased towards Furniture / FF&E.

Understanding of the commercial parameters.

Comprehensive understanding of FF&E, cable management, Ergonomics/Ergonometric (as known as Human Factors) and sustainability

Ability to make commercial decisions independently.

Minimum 5-year Furniture OR very closely aligned interior furnishings sales experience. – i.e. Fabric, Textiles, Upholstery, Wallpaper, Wallcoverings etc

Ability to manage clients at all levels.

Established and proven client base and professional contacts with Key London A&D practices are ABSOLUTELY ESSENTIAL & END USERS – ADVANTAGEOUS PLEASE NOTE: YOU WILL BE REQUIRED TO DISCUSS THE ABOVE AREAS IN GREATER DETAIL
Personal Attributes:
Highly motivated with a strong ability to open and close.

Strong commercial acumen with a wider sales outlook.

Professional and charismatic.

Dynamic & enthusiastic personality.

Presentable & sociable.

High level of drive to achieve and succeed.

A high level of confidence enabling a strong impact to be made on others.

Ability to hold others attention and influence decisions.

A true passion for design and wellbeing in the workplace

Articulate & Numerate
Knowledge, Skills and Experience Required
Self motivated individual who can work well either on their own and in a team.

Candidates must have a background in furniture or a closely associated product as long as the right level of drive and commitment is shown.

Ability to manage own area, introduce tailored customer solutions to drive sales forward.

Proven track record and a proactive approach to Solution Selling and having strong existing relationships with the require route to market in London

Competent IT skills are required – MS Office, Word, Outlook etc

Excellent communication skills with a friendly approach to problem solving

Ability to work under pressure with an excellent attention to detail

Sound commercial acumen and an ability to communicate with colleagues and customers to assist the closing of sales opportunities.

A high degree of professionalism and an exceptional understanding of the specification design process with the ability to communicate at each of these levels where necessary.

Ability to prioritise work according to demand and work alongside colleagues internally and externally to deliver customer service excellence.
Location:                            LONDON (CENTRAL POSTCODES)
 PLEASE NOTE: CANDIDATE MUST BE BASED WITHIN A REASONABLE COMMUTE TO CENTRAL LONDON (45 MIN – 1 HOUR MAX).
 THE SUCCESSFUL CANDIDATE MUST BE PREPARED TO TRAVEL FURTHER AFIELD IF REQUIRED
Customer sector
Other jobs you may like