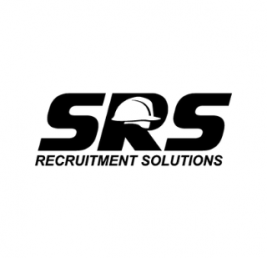 Job Detail
Consultant Grant Neale

Type Full time

Product Sector Interiors

Benefits EXCELLENT UNCAPPED COMMISSION STRUCTURE (5% Of Project Profit) + TRAVEL EXPENSES + PENSION + HEALTHCARE + 25 DAYS HOLIDAY

Vacancy id 4310

Salary Details EXCELLENT BASIC SALARY (Up To £50,000)
Job Description
Are you a driven, high calibre, talented and ambitious HUNTER PROFILE SPECIFICATION | A&D SALES PROFESSIONAL with experience and a proven track record in promoting Commercial Interior Products with a network of connections and relationships with Key London Architects and Interior Design practices?
If so, we are working with an ultra-dynamic, forward-thinking, commercially astute Manufacturer of highly sustainable and design-led Acoustics, Furniture and Interior Accessories Company who, due to strong growth is seeking to recruit an A&D SALES MANAGER to join their already well-established team with responsibility for promoting their full products and solution offering to a targeted and continuously growing customer base.
The Role
Our client is looking for an experienced, enthusiastic A&D SALES MANAGER to represent the brand and its products to the A&D community. This is a Professional Commercial Manufacturing solutions sales role proactively promoting their full acoustics (Walls and Ceilings) & closely aligned interior solutions for the office and commercial interiors market.
This role will not be restricted on which A&D accounts the successful Candidate will be responsible for approaching, developing and growing in the UK and they will have a large amount of independence with regards to how they manage their business.
This opportunity will suit somebody working within the Commercial Interior sector looking for their next step into a more advanced sales role with a wealth of different opportunities, large earning potential and room to grow.
There are most definitely progressive opportunities available in the role and business to build a team of junior salespeople as the company grows and sales increase.
Responsibilities
Raise our client's profile within the given geographical area, expanding, growing, developing and nurturing the existing customer base through strong business development and relationship-building skills, devising and executing strategic business plans and sharing project information resulting in sales and account growth.

Manage and develop Key Accounts

Networking and entertaining clients and customers

Embracing the A&D Community in the specific geographical region

Be able to promote solutions on design capabilities over and above price

Grow Sales within agreed target markets: Commercial Office

Grow and maintain robust specification pipeline

Collaborate with colleagues with integrity on projects which are interconnected across territory lines, support each other and communicate proactively to ensure they are in the best position to win business.

Understand the various contract types and the decision-makers within the procurement process

Be professional and competent at presenting CPD presentations

Complete administration on time so that accurate analysis reports can be prepared for use in the measurement of progress and forward planning.
Knowledge, Skills and Experience Required – ESSENTIAL
To be considered Candidates MUST be located WITHIN AN ACCEPTABLE COMMUTABLE DISTANCE FROM CENTRAL LONDON AND HAPPY TO WORK REMOTELY AS WELL AS UTILISE OUR CLIENTS COLLABORATIVE LONDON OFFICE and have an excellent working knowledge of who's who and the inner ways and workings of the London Commercial Interiors Sector.
To be considered Candidates MUST have at least 3-5 years experience promoting an interior design-led product or service offering along with an in-depth understanding of the specification sales cycle, sustainability, design and what that entails. Experience and knowledge of acoustics especially office acoustic would be a huge bonus along with knowledge of wall and ceiling finishes and how they integrate into different construction packages
To be considered Candidates MUST have a network of relationships and connections within the A&D fraternity and any close working relationships with Fit Out / D&B / Main Contractors, Joinery Companies and Commercial Office End Users would also be highly advantageous.
To be considered you MUST have current working relationships and a proven track record with at least 3 of the following 5 practices:

ID:SR (Sheppard Robson)

MCM

TP Bennett

HLW

Perkins & Will

Experience in long-term project selling cycles but can also identify profitable quick wins

Evidence of stability and success in similar previous roles

Must have a growth mindset and must be a business development driven field sales professional

The successful candidate must be a transparent strong team player

Full driving license

Computer literate (to include excel)

Entrepreneurial profile: High motivation, dynamism and autonomy to develop your own business on the specified territory, with methodology and constant focus.

A natural networker, at ease with building relationships at all levels, and identifying the decision-makers

A driven sales professional who is able to grow the existing account base and confident working on new and exciting design-led projects
Location:                             CENTRAL LONDON & SURROUNDING AREAS – MUST BE PREPARED TO TRAVEL FURTHER AFIELD IF REQUIRED
Customer sector
Other jobs you may like
South-east, United Kingdom