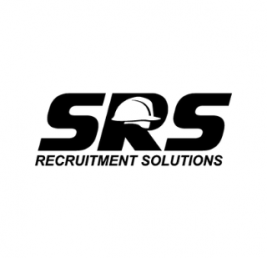 Job Detail
Consultant Grant Neale

Type Full time

Product Sector Interiors

Benefits CAR + EXPENSE ACCOUNTS + PENSION + HEALTHCARE + 25 DAYS HOLIDAY + MOBILE + LAPTOP

Vacancy id 4596

Salary Details VERY HIGH BASIC (Up To £55,000+ Negotiable D.O.E) + UNCAPPED C COMMISSION STRUCTURE
Job Description
Are you a driven design-focused sales professional with experience in promoting premium Commercial Interior products to Architects, Interior Designers and End Users? Are you also familiar with project tracking and managing a network of Specialist sub-contractors and installers?
If so, we are working with a leading manufacturer of ULTRA DESIGN LED FLOOR COVERINGS who are seeking to recruit an additional A&D Sales and Project Professional to join their team with responsibility for promoting their products in London with a specific emphasis on the Design fraternity and direct to Corporate End-users.
The Role & Job Purpose
To promote our client's high-quality, market-leading range of Floor Covering solutions, mainly via Interior Designers, Architects and end users' clients by raising awareness, generating sales and hitting agreed-on targets whilst working closely with other members of the team both internally and externally.
To establish, develop and maintain relationships with key A&D Specifiers and end-user customers within defined customer groups, in the above specific territory, to deliver sales against the budgeted GP revenue requirements.  – Excludes Fit-out & coworking specifiers within these territories. (Excludes national chain, government and new build residential)
 Accountabilities & Responsibilities
Prepare a business plan across appropriate defined customer groups, in accordance with the London Commercial Sales Managers' requirements in order to progress the Regional Commercial strategy, to meet evolving business requirements.

Business Development ability to penetrate into large and small architectural practices, through continuous brand and product promotion.

Report progress against the business plan, project progress and business activities on the appropriate reporting systems, including Salesforce.com (SFDC), in a timely manner, so that business effectiveness may be assessed and managed.

Conduct Continuous Professional Development (CPD) presentations and Lunch & Learn seminars with key Architects and Designers influencers on the territory, to raise brand awareness.

Generate, qualify, progress and manage projects, by volume, value and product within defined customer groups, to convert to Sales turnover on the territory, in line with SFDC requirements, to ensure budget expectation is realised.

Meet health and safety requirements as specified in the Health and Safety policy.

Carry out other duties as required and requested by the line manager in line with the job purpose.
 Dimensions
Deliver against outlined budget (£) on the territory.

Deliver against margin (£) expectations on the territory.

Develop the required number of customers, per customer group on the territory. Regionally Based
Competencies
Business Awareness

Business Development

Drive to Deliver

Organisational Excellence

Effective time management

Positive Personal Impact

Building Business Partnerships

Creating Sales Success
Knowledge, Skills and Experience Required
Self-motivated individual who can work well either on their own or in a team.

Demonstrate the potential and ambition to grow within the company.

Candidates must have a background in FLOORING, TEXTILES, FABRICS, WALLCOVERINGS, FURNITURE, Lighting or any other aligned A&D-driven interior products

Ability to manage own area, and introduce tailored customer solutions to drive sales forward.

New business-focused with the ability to grow, nurture and develop long-established key accounts

Proven track record and a proactive approach to Solution Selling and having strong existing relationships with Key Designers and Specifiers in London

Competent IT skills are required – MS Office, Word, Outlook etc.

Excellent communication skills with a friendly approach to problem-solving

Ability to work under pressure with excellent attention to detail

Sound commercial acumen and an ability to communicate with colleagues and customers to assist in the closing of sales opportunities.

A high degree of professionalism and an exceptional understanding of the specification design process with the ability to communicate at each of these levels where necessary.

Ability to prioritise work according to demand and work alongside colleagues internally and externally to deliver customer service excellence.
Location:                                               CENTRAL LONDON – NORTH, NORTHWEST AND EAST (Excluding E1 & E2)
Customer sector
Other jobs you may like
South-east, United Kingdom