Additional Services
We are here to help you at every step click on the icons below to find out more.
With over 30 years experience we offer a unique service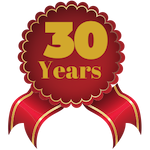 to both job seekers and employers across the Construction Material Sector at all levels from junior roles through to senior management roles including executive and non-executive positions.
From merchanting to manufacturing, and distribution to specialist services we encompass all of the industry covering all product sectors and fields, with Consultants who are specialists in specific sectors.
Our Consultants offer a personalised service based on honesty, integrity and professionalism taking time to identify the perfect opportunity for Candidates seeking a role which is perfectly suited to them along with ensuring employers are able to engage the best talent.
To find out more, use the icons to navigate you to towards the next step on your career ladder  or to discover how we can assist you in finding the perfect Candidate who will add value to your business.
Career Coach
Our revolutionary online portal aimed at assisting both Job seekers and Employers through the recruitment process with videos from recruitment industry experts and a wealth of information and tools.
Find out More
Latest Blog Posts
Keep updated with our blog page
If you work in distribution and want to make a career change without leaving the construction industry, there are a...

Here is a list of the top 10 things you should include in your CV; You only need to include...

Unless there are drastic changes, the UK is going to leave the European Union in 2019. So with a little over...